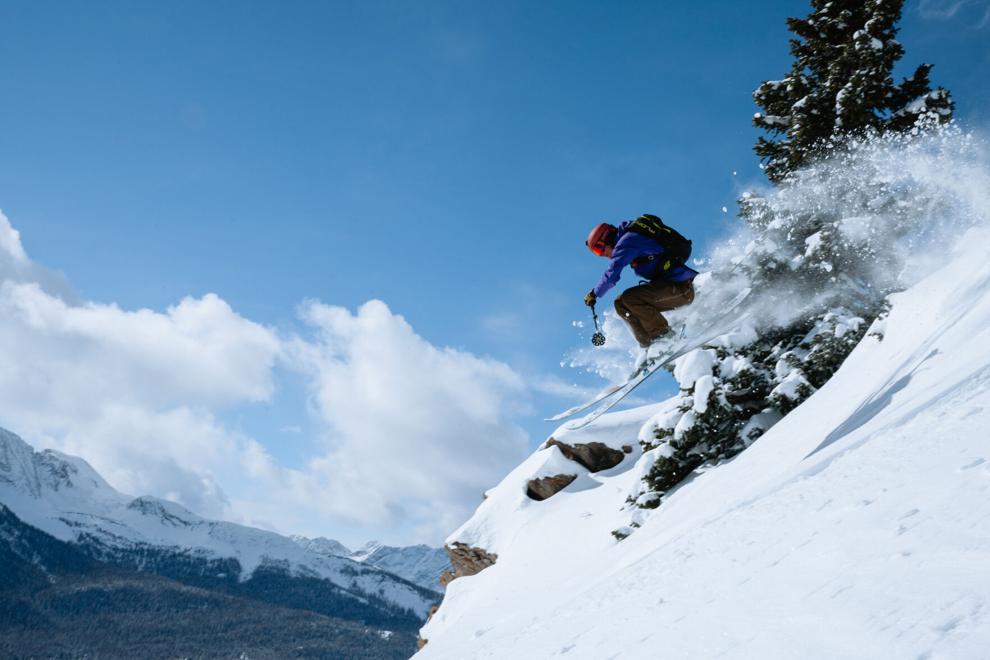 5Point Film has teamed up with Beyul Retreat to deliver an experiential weekend of film, adventure and inspiration with professional skier and activist Connor Ryan.
The first events will be held Friday and Saturday at the Beyul property on Frying Pan Road in Meredith, Colorado. The two-night package includes meals and lodging, as well as a special screening of Ryan's 2022 film "Spirit of the Mountain," a fireside Q&A with Ryan and other outings led by the Colorado filmmaker.
Luis Yllanes, executive director of 5Point, said it was unlike anything the Carbondale-based organization has held in the past. Yllanes went on to say that this was one of several "firsts" for 5Point last year — he took on the role of executive director in early 2022 and has since been committed to maintaining more of a year-round presence for the film-focused company. The nonprofit, from hosting a summer film series and designated fall fundraiser to fostering a bilingual film program at Rifle. The efforts, he said, are aimed at expanding the organization's reputation and programming beyond its signature flagship film festival held each spring.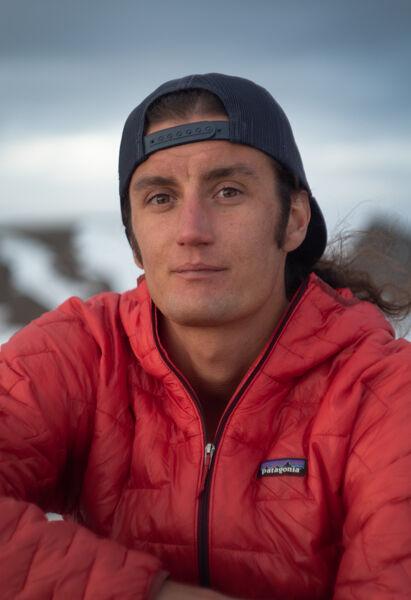 "During the festival, there's a lot going on and we bring in a lot of guests or subjects from the films here so that people have the opportunity to see and talk to them on stage after the festival," Yllanes said. "I think from here, we said, 'Okay, how can we make this a really unique opportunity — where people can engage with one of our guests on a deeper level?'"
It was this thought process that led Yllanes and his 5Point team to finally thinking about this weekend's film event with Ryan in Beyul. The executive director explained that it was an opportunity for people to interact organically with special guests like Ryan, and in a setting that was both intimate and consistent with the storyline in "Spirit of the Mountain."
"His movie — you know, an award-winning movie at 5Point — really made an impact and talked a lot about, I think, the values ​​that we want to embody in our valley and through 5Point," Yllanes said. "The film covers everything from the environment to Aboriginal rights."
Screening at the 2022 5Point Film Festival, "Spirit of the Peak" follows Ryan's personal journey in balancing sporting passion and cultural obligation.
Ryan was born and raised in the homeland of Arapaho, Cheyenne and Ute at the foot of the Colorado Rockies; he is a proud member of the Hunkpapa Lakota tribe and grew up to be an avid skier.
Yet for Ryan, skiing in the Ute always raises questions about reciprocity with the land and its people. Traditional ecological knowledge of the Lakota culture helped him understand in a deeper, more concrete way the value of the sacred places and frozen waters where he and many others skied.
Ryan, along with Tim Kressin as the main subject and co-director of "Spirit on the Peak," shares this information and more.
"Connor has been in other films before as a professional skier, but this one really touched their hearts and I think it was a passion project for them to tell the story they wanted to tell, said Yllanes.
Yllanes said that in addition to the film screenings and fireside discussion portion of this weekend's event, Ryan will lead outdoor walking tours around the Beyul area and surrounding areas, and there will be plenty of opportunities to interact with him throughout the natural retreat.
Yllanes goes on to mention that Beyul has been working with Beyul for a long time, as Reuben Sadowsky, co-founder and programming director of the Retreat, has long been involved with the 5Point Film Festival.
"We've been thinking about how we can work with them in an intentional way to really highlight the work they're doing there," he said, "and then connect with our audience in a different way outside of the festival."
From Beyul's overall experience to Ryan's film and its message, Yllanes said he sees this weekend's event as an opportunity to both enjoy the holidays and re-aware of some of the larger issues surrounding Cultural awareness and climate change – these issues are being addressed both locally and globally.
"Seeing the work Connor has done as an activist hopefully strengthens the belief in people to keep pushing and trying," Elans said. "If we continue to take action on the ground, I think we'll have a big impact. So I hope that's one thing that people take away and of course they get entertained."
For more information or to register for this weekend's events, visit www.beyulretreat.com. Registration for weekend movie screenings remains open through Beyul's website, and 5Point is offering a 20% discount on regular resort accommodation rates. Interested attendees can enter the discount code — 5POINTFAM (case sensitive) — during registration.