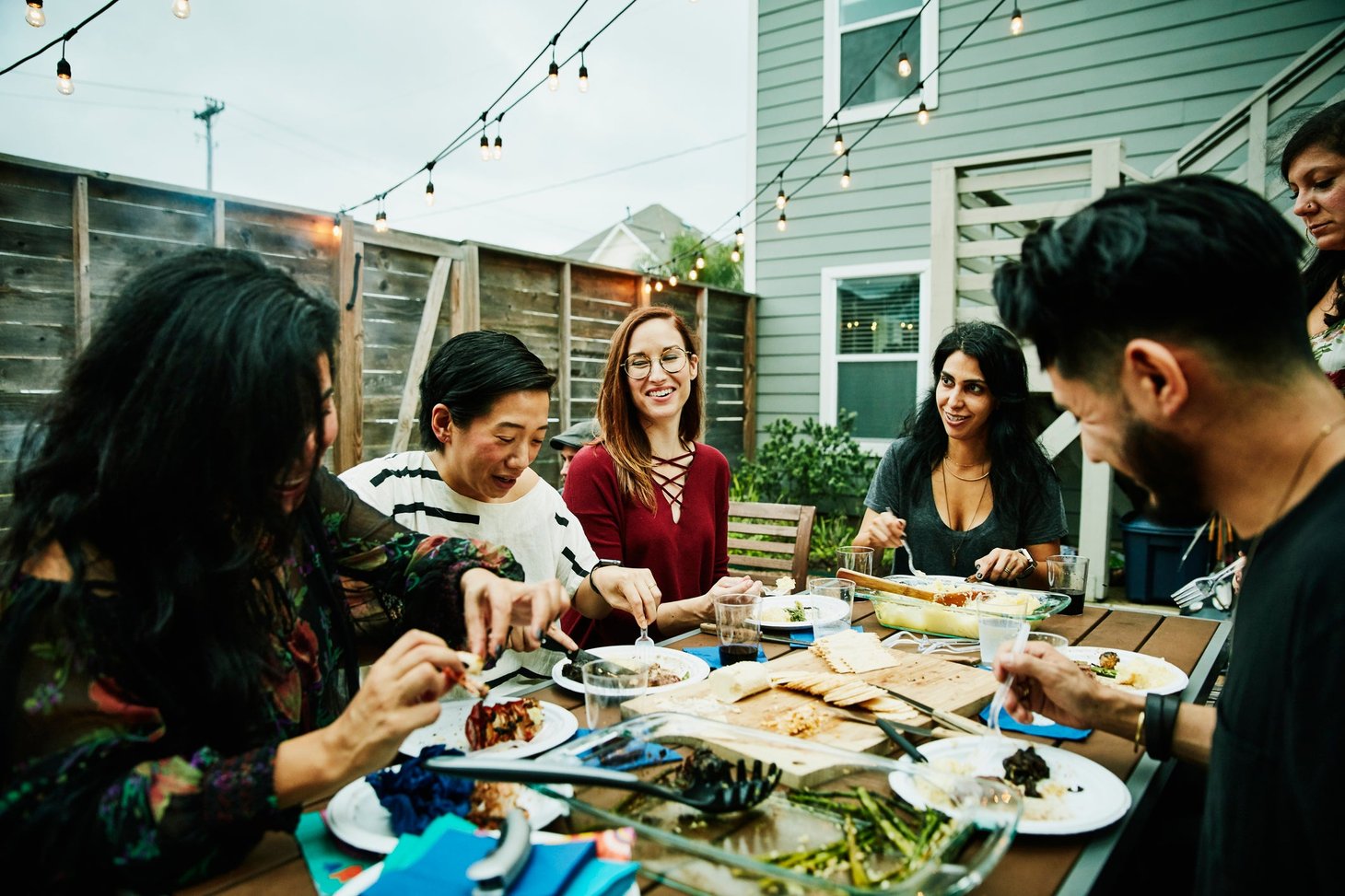 You don't have to break the bank to have fun and socialize.
---
key point
Inflation forces many people to cut back on spending.
That doesn't mean you need to immerse yourself in a world of boredom if you want to cut back on leisure expenses.
Consider spending time outside, starting a book club, or hosting potlucks at home.
---
If you've been forced to cut back on spending due to inflation, you're not alone. According to a recent Primerica survey, 76 percent of middle-income earners are spending less than usual on things like restaurant meals and entertainment. The reason is that money has become tight and their salaries are not that much.
Of course, given the choice between eating out and socializing and racking up credit card debt, you might be inclined to stay home and avoid embarrassing yourself financially. But just because you lack funds for leisure purposes doesn't mean you're doomed to weeks of microwave meals and solitude. Here are five ways to eat well, stay busy and socialize without breaking the bank.
1. Host a Potluck
Dining at a restaurant is more than filling your stomach with delicious food. It's also a great way to socialize. But you don't have to give up the latter aspect. Instead, invite friends over to your place for a potluck where everyone contributes something. You'll taste different dishes and get to know your inner circle without worrying about tipping an overworked waiter.
2. Challenge recipes with your friends
Maybe there's a recipe you've always wanted to try, but you've just been intimidated by the different techniques and longer ingredient lists. That being the case, why go it alone? Invite friends to a recipe challenge. Work through this meal together and enjoy it together. If you wish, take photos or videos along the way to document the experience and find something fun to look back on.
3. Have a movie marathon
Going to the movies is already mind-bogglingly expensive—especially when you're still craving popcorn and soda. Better option? Host a movie marathon. Warm up some popcorn in the microwave, ask friends to bring candy and drinks to share, choose a theme, and indulge in hours of cinematic thrills.
4. Get outside
Spending time in nature is good for the mind—and it doesn't cost a penny. Find a new park and have a picnic together, or gather some active friends for a hike. You may appreciate the change of scenery more than you expected.
5. Start a Book Club
If you have ID and a pulse, you are usually eligible for a library card. From there, there are plenty of books to read when you want to escape reality. Even better, turn your love of reading into a social activity by starting a book club with friends. It will give you another repeat event at no cost.
Cutting back on leisure spending isn't easy. But just because you want to save money doesn't mean you're doomed to a miserable life. There are plenty of ways to keep busy and enjoy life without blowing up your budget or adding to the mountain of debt you're trying to shed.
Reminder: The highest cash back card we've seen now has an introductory APR of 0% until 2024
If you use the wrong credit or debit card, it could cost you a lot. Our experts love this top pick, which features 0% introductory APR through 2024, an insane cashback rate of up to 5%, and somehow no annual fee.
In fact, the card is so good our experts even use it themselves. Click here to read our full review for free and apply in under 2 minutes.
Read our free review