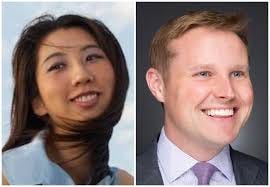 The start of a new year is a time for reflection and recalibration. We know that eventually our plans may go off track, but that doesn't mean we should abandon them together. Planning can help us stay focused during uncertain times and adapt quickly to obstacles. As you plan your professional and personal goals, keep the following tips in mind for your healthcare needs.
Review your accounts and set a medical budget
The Medicare deductible and out-of-pocket maximums are reset at the beginning of each year. Log into your insurance membership portal to see how much you spent on hospital stays, doctor visits and medications last year and estimate how much you might need to set aside this year. See our previous article on healthcare budgeting and saving.
Allowances for Flexible Spending Accounts (FSAs) also reset on January 1. These accounts are "use it or lose it" so you should spend all the money you put into it last year…right? Some plans may give you a grace period or defer some funding through the year. Make sure to submit all reimbursement receipts by the deadline, usually in March. A health care savings account (HSA), on the other hand, automatically rolls over any unused balance. Be sure to review your HSA's contribution settings and investment allocations to determine if adjustments are necessary.
arrange inspection
If you haven't seen your primary care provider in a while, now is a great time to catch up and make New Year's resolutions together. Insurance companies may only allow one or two full exams per year, so take advantage of this early to get an update on your health. Read our tips for making dating productive.
Your PCP may recommend screening tests such as a colonoscopy at age 45 and a bone density scan in women at age 65. Please give advance notice when scheduling these tests so you can take time off work and arrange for someone to accompany you.
Previous column:Another Year, Another Weight Loss Goal
Program main program
Likewise, plan ahead for elective surgeries and procedures. Most employers have annual limits on sick leave, short-term disability, and family and medical leave. Consider your doctor's recommendations, the time it will take to prepare and recover, the availability of benefits, and everything else going on in your life before deciding on the best time. For example, if you want to replace both knees in time for a long trip, and you have 12 weeks of FMLA, you may want to schedule two surgeries in February and May with a 6-week break each three months apart.
Don't Forget Dental, Vision and Hearing
Total benefit amounts for dental and vision coverage are updated at the beginning of the year. Many health insurance plans at least partially cover hearing aids, which are now also available over the counter thanks to an FDA rule change last year. Being able to see, hear and chew not only improves your quality of life immediately, but can also have long-term benefits (for example, protection against dementia, a recent study found), so don't delay meeting these needs!
Updating an advance directive
In general, an advance directive is a document that outlines your wishes for health care if you become incapacitated, and includes living wills, orders for life-sustaining treatments, and health care powers of attorney. Although advance directives are often designed to help someone who is seriously ill or infirm, it is never too early to consider communicating your wishes clearly, even if you are in good health. Documentation should be updated regularly as your circumstances and state of mind may change. It is not uncommon for a doctor to call the ex-wife of a patient listed as a POA, only to find that she has not spoken to the patient (her ex-husband) in decades. See our previous article to learn more about advance directives.
Make health a priority in your 2023 and annual strategic planning. Take stock of your needs, then leverage your resources, so you can take care of your most valuable asset…you!
Qing Yang and Kevin Parker are a married couple living in Springfield. Dr. Yang is an anesthesiologist. She earned her medical degree from Yale School of Medicine and completed her residency at Massachusetts General Hospital. Parker has helped develop and manage public policy for multiple city, state, and federal government entities, including the Illinois Department of Innovation and Technology and the Illinois Emergency Management Agency. This column is not intended to be a substitute for professional medical advice, diagnosis or treatment. These views are those of the author and do not necessarily represent those of his employer.