---

go out: Movie
Roald Dahl's Matilda music chorus
come out now
If you have a house full of kids with holiday cabin fever, get everyone out of the house and follow along with this special choral version of Matilda's recent West End smash hit. It's guaranteed to burn off enough energy to win back a few hours of tranquility.
Berliner Philharmoniker Live: New Year's Eve Concert 2022
come out now
Forget queuing in the rain for an overpriced club night – there's no better way to watch in the New Year than snuggled up in a cinema, with the most expensive tickets in town, of course. Conductor Kirill Petrenko oversees a mix of Russian and Italian pieces performed by the Berliner Philharmoniker, live for you via satellite link.
Adam, where are you?
come out now
Documentary filmmaker Alexander Zaporoshchenko has made the perfect film to kick-start those wonderful New Year's resolutions: Complete community immersion in cinematic form at the Dokiariu Monastery on the west bank of Mount Athos Amidst the hidden rhythms and rituals of life, the Aegean peninsula was entirely devoted to the monasticism of Eastern Christianity.
Peter von Kant
come out now
Denis Menochet plays Peter in French director François Ozon's gender-reversed riff on Rainer Werner Fassbinder's The Bitter Tears of Petra von Kant Von Kant. Ménochet plays the famous director who lives with (and constantly humiliates and belittles) his handsome assistant Karl (Stefan Crepon). Catherine Bray
---
go out: show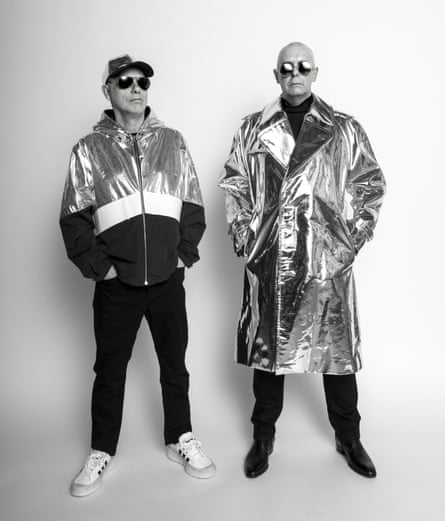 pet shop boy
West Princes Street Gardens, Edinburgh, NLunar New Year's eve
Following the peak of this summer's anthem-heavy Glastonbury Other Stage headline slot, pop's greatest duo (sorry, PJ and Duncan) arrive in Edinburgh to ring in the new year. Expect artful headgear, perfect pop, and plenty of retina-burning lasers. Michael Cragg
British National Youth Orchestra
4 January, Barbican Hall, London; 6 January, Royal Concert Hall, Nottingham; on tour until 8 January
Alexandre Bloch took the podium for the latest series of concerts from young instrumental talents. One of the grandest orchestral performances, Strauss's tonal poem "Zarathustra also Speaks" dominates the program; it is preceded by Britten's opera Peter Grimes' four Interlude at Sea, and Anna Klein's dance soundtrack, Rift. Andrew Clements
Electric Lady Big Band featuring Jimi Hendrix
Ronnie Scott's, London, 6-7 January
In 1970, on the same stage as guitar legend Jimi Hendrix played his final gig, Bristol bandleader Denny Ilett led his Hendrix tribute band, avant-garde reverently celebrates 1968's Electric Ladyland album and more. john fordham
Purpose
Phonox, London, New Year's Day
If you still have some energy left, let Berlin-based producer and Mixmag's DJ of the Year (2018) TJ Hertz, aka Objekt, work out what's left of your capacity. Working the day shift from 4pm to 10pm, he then hands over his evenings to British dance experimenter Midland. Mitsubishi Corporation
---
go out: Art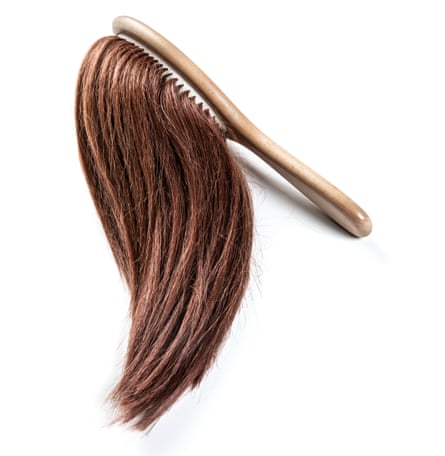 object of desire
Design Museum, London, until 19 February
Warm yourself up with this extravaganza of surreal fun. It explores the relationship between the Surrealist movement and authentic, functional design – a truly strange combination. Who knew Dali's lobster phone was a real usable phone made for his patron Edward James? A riot of sexy couches and fetish fashion.
Giorgio Morandi
Estorick Collection, London, 6 January – 30 April
The 20th century's most revered still life painter greets the new year with a pure and simple approach. Clear your mind with his calming and profound paintings of bottles, mugs and jars. He shaped the way we see Chardin or Zurbaran's early still lifes and was arguably the first Minimalist.
turner in january
National Gallery of Scotland, Edinburgh, New Years Day to 31 January
Every New Year, the National Gallery of Scotland presents Turner Watercolors, taking you to southern cities and stormy mountains. Turner's bold and aggressive audacity dazzles with his use of watercolors – the very opposite of what some might expect from this safe-sounding medium. Step back and watch his fireworks.
Luke Jerram
Factory International, Manchester, New Years Day to 29 January
One of the big cultural events this year will be the opening of the Manchester International Factory. Ahead of its completion, the artist installed First Breath, a light sculpture on site, which will send beams of illumination into Manchester's skies. As well as the new venue, it also celebrates a baby born in January of this year. Jonathan Jones
---
go out: stage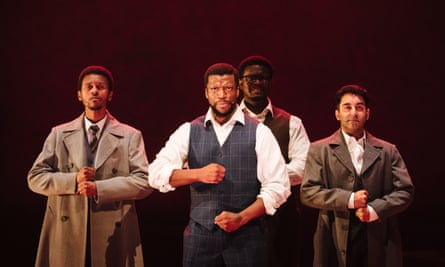 mandela
Young Vic, London, until 4 February
The new musical, largely set during Nelson Mandela's prison time, focuses on the personal sacrifices he had to make to pursue politics. Starring Michael Louvoyer, who played Hamilton on Broadway. Miriam Gillinson
wolf and owl live
Manchester Opera House, 5 January; Royal Festival Hall, London, 6-7 January
Romesh Ranganathan (the introverted, slightly nerdy owl) and Tom Davis (the loud and eccentric wolf) bring their cheerful, barely formatted chat podcast to life. See the couple give out more of their sweet and earnest life advice and, of course, plenty of sayings. Rachel Arosti
Varna International Ballet
Bridgewater Hall, Manchester, 2-3 January; Bristol Arena, 5-6 January; on tour until 15 March
Usually at this time of year, a Russian touring ballet troupe visits, but in light of world events, the vacancy is now being filled by this Bulgarian ballet company from Varna – a city with a long association with ballet – performing Classics include The Nutcracker, Swan Lake, Giselle and Coppelia. Lindsay Winship
sea ​​at the end of the alley
The Lowry, Manchester, until 8 January, then tour
Writer Joel Horwood and director Katie Rudd turn Neil Gaiman's captivating story into a theatrical feast — full of shock and joy. A man returns to the farmhouse where he used to play, to his childhood. mg
---

stay in: streaming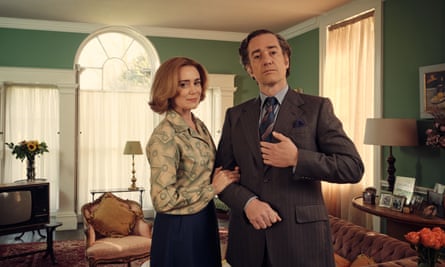 Stonehouse
January 2, 9pm, ITV1
Succession's Matthew Macfadyen joins forces with his real-life wife, the brilliant Keeley Hawes, to bring to life the story of Labor MP John Stonehouse, who left his clothes on a Florida beach in 1974 but failed to Successfully faked his own death – a bizarre true crime story filled with fast-paced post-Christmas drama.
happy valley
New Year's Day, 9pm, BBC One and iPlayer
Sally Wainwright's cop drama juxtaposes kitchen sink comedy with hard-core action for one of the best shows of the century. Now, seven years later, returning for a third and final season, Sarah Lancashire's Sergeant Catherine Cawood struggles to protect her teenage grandson from rapist father Tommy Lee Royce (James Norton) .
our flag means death
4 January, 10pm, BBC Two and iPlayer
Fans of pirates, a dizzying array of anachronistic sitcoms and New Zealand's finest comedic talent, watch! This series about gentlemanly turned swordsman Steed Burnett (Rhyse Darby) and his budding romance with Blackbeard (Taika Waititi) is an exercise in cute silliness — and with more stellar cameos, you can't shake a rusty sword.
Overwatch New Year's Treat
New Year's Day, 9pm, Channel 4 and all 4 channels
The annual special of the challenge-based game show swapped out its usual comedians for humorous celebrities. Joining Greg Davies and Little Alex Horne this year are Carol Vorderman, Mo Farah, Radio 1's Greg James, musician Self Esteem and Chicken Shop Date host Amelia Dimoldenberg. RA sort of
---
stay in: game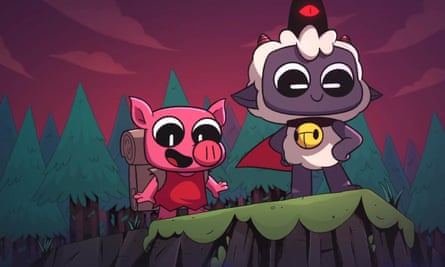 lamb worship
Available now, Xbox, PlayStation, Nintendo Switch, PC
An underground hit, this darkly cute, humorous game about a resurrected sacrificial lamb lets you run a cult and take down demons.
weird gardening
Now, Nintendo Switch, PC
Run an apothecary in the Lake District, match your customers with the plants they need, and marvel as the premise slowly turns into a fascinating mystery. Likewise, Macdonald
---
stay in: photo album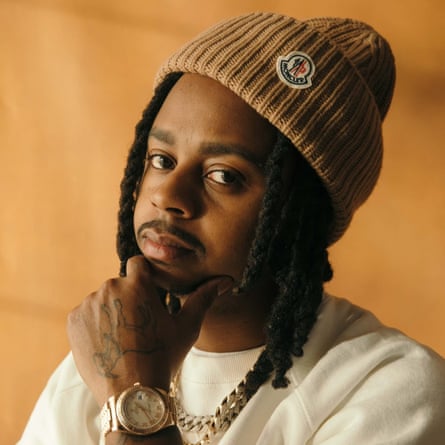 Babyface Ray – Thug
come out now
Detroit's Babyface Ray — who was recently named to rap bible XXL's freshman class of 2022 — confirmed his promotion — with a second album following January's Face. Like his debut novel, "The Thug" deals with unflinching melancholia, but enhances it with sparkling, outsized production flourishes.
Weezer – SZNZ: Winter
come out now
After paying homage to his hair metal heroes at last year's Van Weezer, Rivers Cuomo and his Forever Fools return with the final EP of their series, a tribute to Vivaldi's four seasons. Spring, summer and autumn now join winter, with seven songs celebrating the bleakest of seasons.
Mike – Beware of the Monkeys
come out now
Michael Bonema made a name for himself on the New York underground rap scene with his signature lethargic, albums built around hazy soul samples and his slow beats. However, there is a hint of energy on his latest record, especially the excellent collaboration with Sister Nancy, Don't Worry! .
Itzy – Cheshire
come out now
On this new EP, Itzy claims to be the second-best girl group in K-pop behind global-spanning Blackpink. Their English-language debut single, Boys Like You, playfully bypasses a typical '00s pop tune, while the frenetic title track (sadly not an ode to Northwest County) switches from coy to daring in nanoseconds. Mitsubishi Corporation
---
stay in: brain food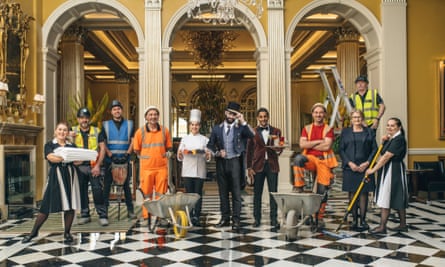 Mayfair Hotel Megabuild
Monday at 9pm, BBC Radio 22 January, 9pm, BBC Radio 2
Grand Designs meets London's luxury hotel: This series (above) takes viewers inside Claridge's seemingly impossible six-year refurbishment while it remains open to guests. We start with the builders hand-excavating the huge basement.
mindful moment
podcast
With the new year comes the pressure of new starts. Let meditation teacher Meryl Arnett guide you into a state of calm through her series, which combines in-depth discussions of techniques with guided exercises.
chord
youtube
Musicology channel Polyphonic combines compelling archival footage with lucid explanations, from the history of Soviet folk music to Bill Withers' genius and raucous disco tales. Amarkaglia