Venice Biennale 2023 "January, February, March"
Curated by the Tbilisi Architecture Biennale, this year's Georgian Pavilion Venice Architecture Biennale will be the home of "January, February, March" – an installation representing dead and living nature through the story of an artificially transformed settlement in the Dusheti region of Georgia. More specifically, the pavilion will symbolically focus on the reservoir, its creation and its impact in an era of rapid political change and climate change. Designers and architects Gigi Shukakidze, Oto Nemsadze and Tinatin Gurgenidze teamed up to design the installation, asking a series of questions along the way.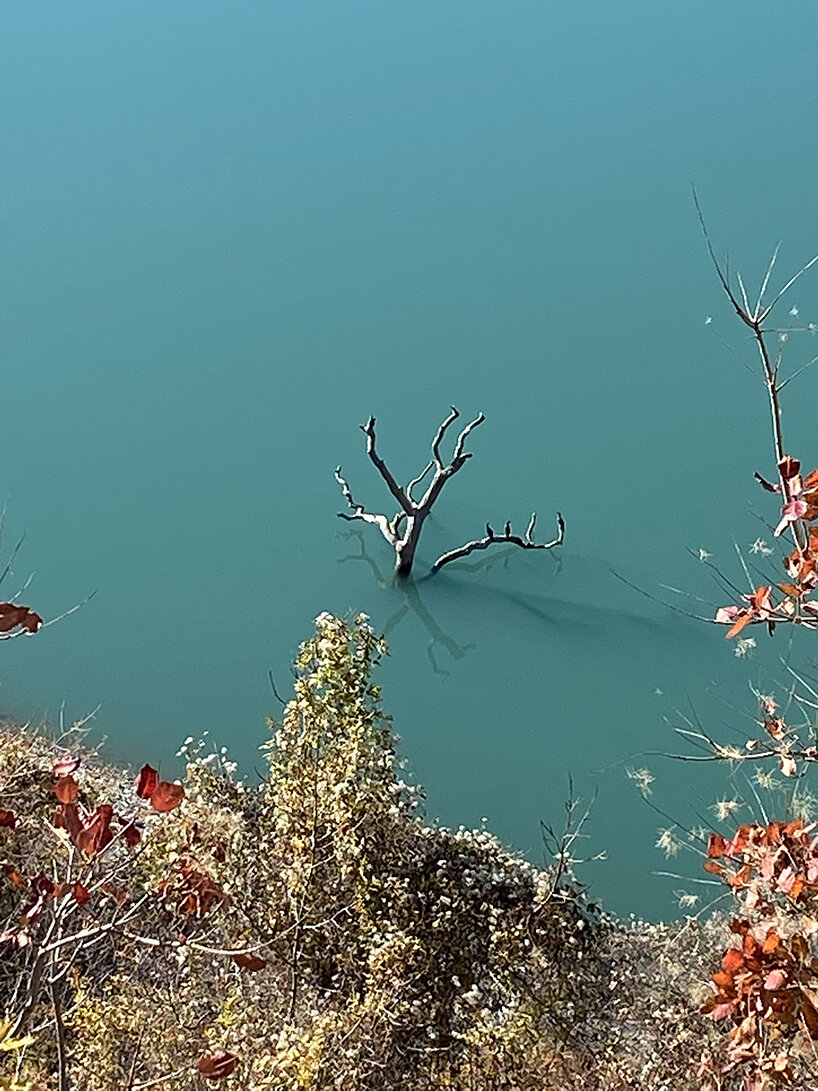 "Jamaury, February, March" – Venice Biennale 2023 | Image © Tobias Schmitt, Gigi Shukakidze
Exploring how man-made order affects natural flows
'How fleeting is our environmental footprint? When we refer to outflows of energy flows, migration flows, time flows, and the landscape itself, what flows are we really talking about? What is the cost of destroying an order to create a new one? Can we use water as a determinant of order? To what extent can human spatial political development bring about changes in nature and society, and vice versa? What physical and conceptual forms disappear or remain with this transformation? Are natural creations—their memories, histories, and artifacts that symbolize their past lives—permanent? What are the vestiges that define these places, and most importantly – given the global and local context – what is their future?
The Georgian Pavilion will be hosted by Art Space II Giardino Bianco throughout the period of the 18th International Architecture Exhibition from May 20 to November 26, 2023.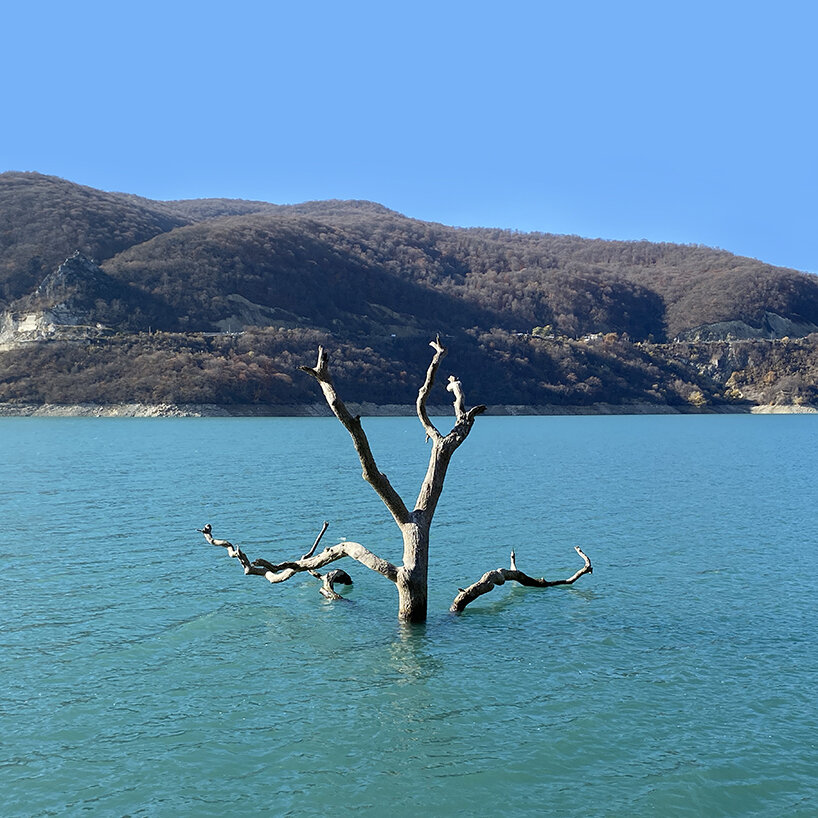 the pavilion will symbolically focus on the reservoir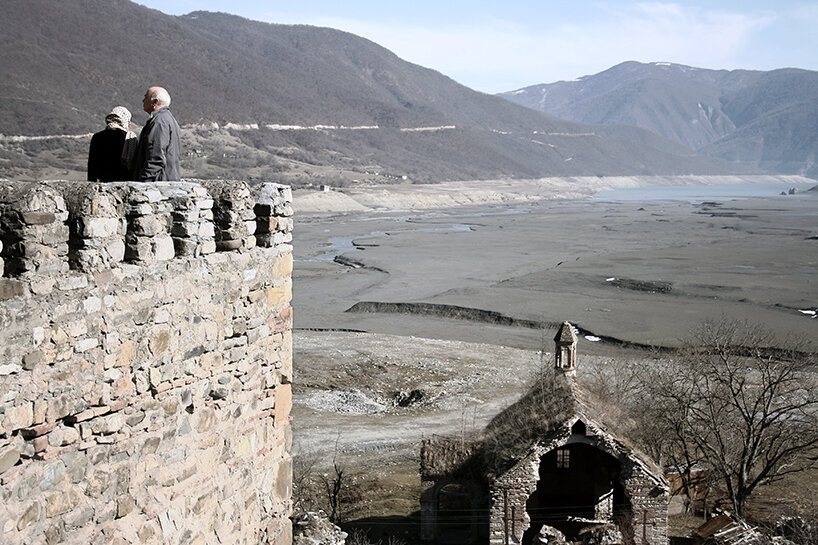 Representing Dead + Alive Nature Through the Story of Dusheti's Artificially Transformed Settlement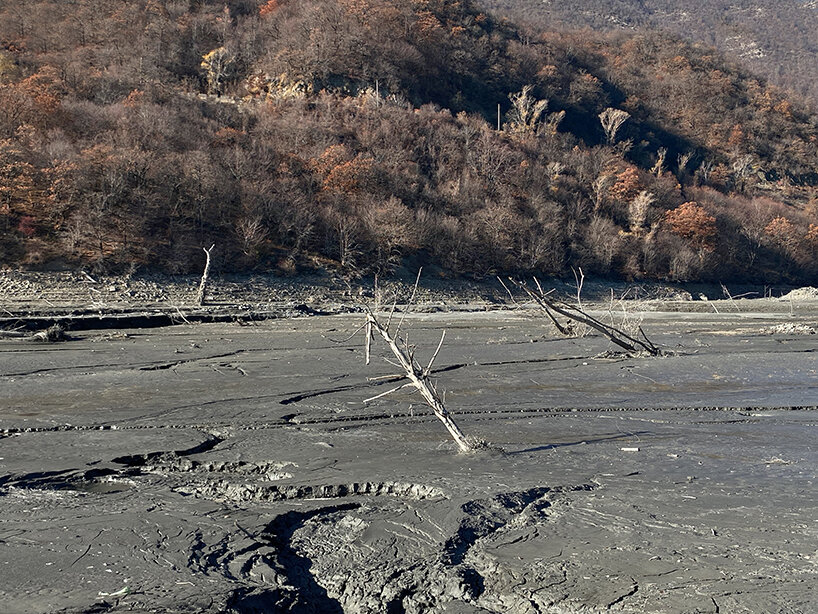 Exploring man-made influence and order on nature
Project information:
name: January February March
program: Venice Architecture Biennale 2023, 18th Edition
Curator: Tbilisi Architecture Biennial | @tbilisiarchitecturebiennial
design: Gigi Shukakidze, Otto Nemsadze, Tinatin Guggenitzer
project team: Giorgi Vardiashvili Alexi Soselia Stefano Tornieri Pola Lado Kandashvili Giorgi Kartvelishvili Elene Pasuri Tamara Janashia Tato Kotetishvili
Commissioner: Magda Gulluri
picture: © Tobias Schmidt, Gigi Shukakize
designboom received our project DIY submission feature, we welcome our readers to submit their own work for publication.View more reader-submitted projects here.
editor: lea zeitoun | designboom