Jaguar's classic sports car is a hit. Eight, to be precise.
The British automaker has revealed the last V8-powered sports car it will produce before going all-electric in 2025.
The 2024 F-Type 75 also marks the model's 10th anniversary and the 75th anniversary of Jaguar's first production sports car, the 1949 XK120.
The curvaceous roadster was the fastest production car in the world at the time, with a top speed of 124.6 mph.
Queen Elizabeth's Jaguar station wagon auctioned for civilian price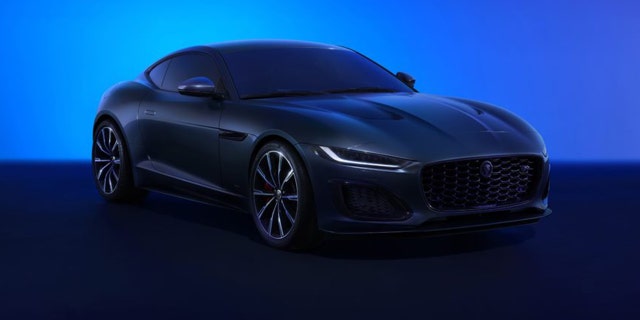 Available in standard and R versions with increasing levels of performance, the F-Type 75 is available as a coupe or convertible, both with all-wheel drive.
The F-Type 75 has a 450-horsepower supercharged 5.0-liter V8 that can accelerate to 60 mph in 4.4 seconds and hit 177 mph, while the F-Type R75 has a 575-horsepower version of the same engine for a 3.5- A second sprint to 60 mph and a top speed of 186 mph.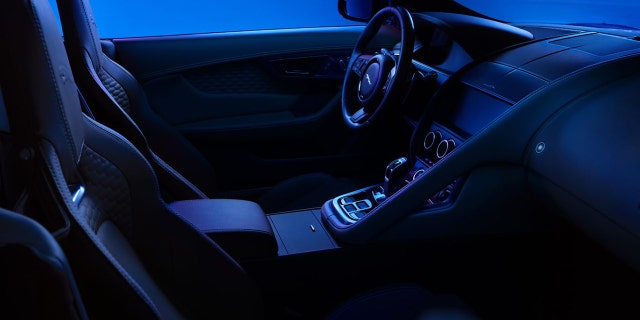 The cars also receive "75" badges on the fenders and cabin, special wheels and interior trim, and a Giola Green metallic paint option exclusive to this model.
Click here to sign up for the FOX NEWS automotive newsletter
Starting prices range from $91,175 for the F-Type 75 coupe to $116,275.00 for the F-Type R75 convertible. Several other non-75 F models will continue to be offered.
Jaguar joined Dodge in eliminating the V8 engine from its lineup. The American muscle car brand will cease production of the current Challenger and Charger models in late 2024, replacing them with the all-electric Charger Datona SRT.
But while this marks the swan song for Jaguar's eight-cylinder sports car, the engine is likely to be around for a few more years.
Click here for the Fox News app
It's also available in the F-Pace SUV, a bestseller from Jaguar that hasn't been given a discontinuation date.