"Politics is a very humbling business," Wes Moore said.
▶ Watch the Video: Maryland Governor's Election Wes Moore on the Power of Second Chances
"Politics is a very humbling business," Wes Moore said. "When we first entered this race, I was at 1%!" Moore, a best-selling author, former Army captain and now Maryland's Democratic governor-elect, is a charismatic first-time politician. He won in a landslide, beating his Republican opponent by more than double the votes. "We ended up with 89 percent of the vote in Baltimore," he said.
A vote of confidence from a city struggling with high rates of crime, poverty and unemployment.
Sanneh asks, "A lot of smart people have been working on these problems for a long time. What makes you think you can do something that all these smart, talented people can't?"
"I think we have to address this, and it's not about what plans we can have, right? It's about how we change the whole human condition that people are in."
"Change the entire human condition? That's a tall order for a governor!"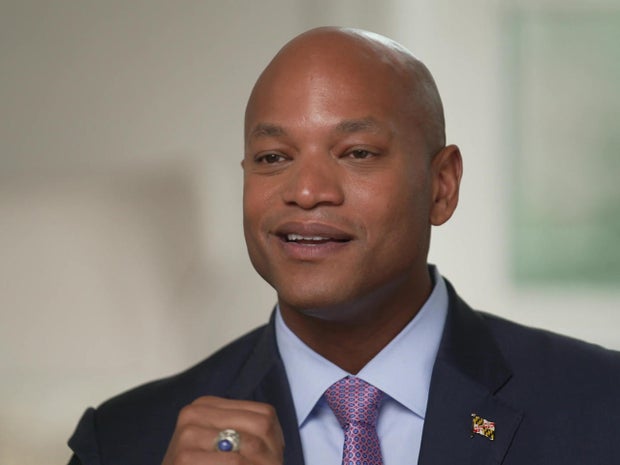 Maryland elected Governor Wes Moore.
cbs news
"It's a very difficult task, but it's doable," Moore said. "We have to change the entire ecosystem. It's the air people breathe, the water they drink, the homes they live in, the transportation they have (or don't have), the way they're regulated. problem that can be solved."
Example: In Maryland (as in most other states), even if someone didn't kill someone themselves, they can be charged with what's known as "felony murder" if they were involved in a felony that resulted in the murder. Moore told CBS News that he supports a bill that would ban fees for minors. "When you look at the juvenile justice system, we can't forget that these are the kids we're talking about," he said.
"So, are you willing to sign the bill?"
"Yes. I'm totally open to looking at how we figure out ways to make sure our society is responsible, but at the same time, never forget that we're still talking about children in the middle of all this."
Says Sanneh, "You sound like you can do this in your sleep—if I break into your bedroom at 3:00am, you can give a speech!"
"I love this job! I've never run for office before, but I've been a public servant my whole life."
Dawn Flythe Moore and Wes have been married for 15 years. She said her husband was more "tough" and "mission-driven" than "stubborn."
They have lived in Baltimore since 2016. This week, the family will move into the governor's mansion in Maryland's state capital. Moore will be sworn in on Wednesday.
Sanneh asked, "You had two kids who grew up in Baltimore. How did you sell them in Annapolis?"
Wes replied, "A puppy."
Bishop Donte Hickman, who leads the Southern Baptist Church in East Baltimore, of which Moore is a member, said the congregation is excited that one of them will run state government. Hickman told Sane they had to push Moore to run: "We really felt he had a moral compass and clarity and he could build consensus around the country."
Moore's resume seems to be written for this moment. He is a graduate of Johns Hopkins University, a Rhodes Scholar, and a soldier who fought in Afghanistan. He worked as an investment banker and ran Robin Hood, a nonprofit. "I never said, 'It's going to be great when I run for governor one day,'" Moore said. "But each of those experiences prepared me for it."
Westley Watende Omari Moore, 44, was born in Takoma Park, Maryland, a suburb of Washington. His father died in 1982, when Moore was three years old. When he was five, his mother took Wes and his two sisters to live with their parents in the Bronx, New York City. "Their houses are barely big enough for them," he said. "But when my mum called and said she needed help, they figured out a way to make it big enough for all of us."
By 1989, Moore wasn't doing well. "I'm an 11-year-old kid with handcuffs on my wrists."
"I think you might be the first governor to get arrested for graffiti?" Sanneh said.
"Should be! I was thinking how different it would have turned out, right? Because in my case, I was in the backseat of a police car with my friends, and then eventually, you know, after a bit of talking and lessons, The officer pulled me out of the car, uncuffed me, and let me go.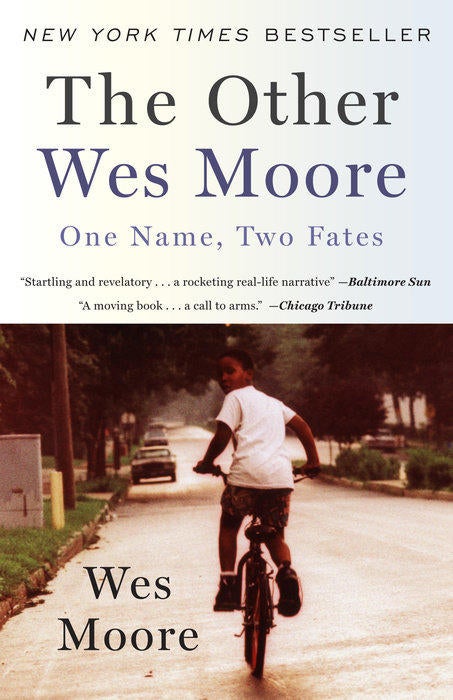 a world
That's the story he tells in his best-selling 2011 memoir, "The Other Wes Moore." But these days, it carries a moral: "I want us to be a society that believes in second chances. I want people who get second chances to also understand that at some point second chances become last chances." I want people to understand their personal power to change people's lives."
Moore's own transformation began when his family sent him to military school in Pennsylvania. He was 13 years old at the time. A year later, his mom moved back to the suburbs outside Baltimore, finding a steady job with benefits at a nonprofit. "That job not only changed her life, it changed her life. It changed the trajectory of our entire family," he said. "So, right from then on, when people said, 'Where are you from?' My answer was simple: Baltimore."
Many people found this answer misleading. During the campaign, Moore was criticized for exaggerating his ties to Baltimore. But he didn't waver. "I'm not born Baltimore, I'm born Baltimore. I believe in this place. I believe in this city. I believe in the people."
And now, as he prepares for life as governor of Annapolis, he believes they believe in him.
At his church in East Baltimore, Sanne asked Moore, "What did the people in this congregation do, what did they ask you to do there?"
"Don't forget about them," he replied. "The thing they often say to me the most is, 'Don't forget about us.'"

For more information:

Story produced by Mary Raffalli. Editor: Lauren Banero.

See also: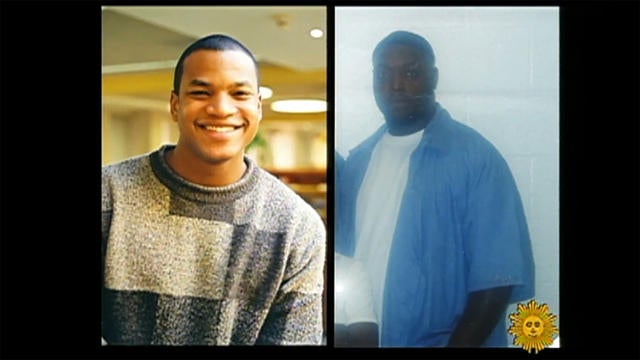 From 2010: Wes Moore and "the other Wes Moore"
12:09