Call it a win-win situation. Memory care patients at Poydras Home get some extra community interaction. Second graders at Willow School learn kitchen and social skills. Louisiana SPCA's homeless puppies get homemade treats.
The Generation 2 Generation Baking Program brings old and young together for a routine of baking and socializing at the SPCA at 1700 Mardi Gras Blvd. The two small groups make dog food from scratch for shelter animals.
While the food is in the oven, the adoptable dogs come out to play with their special guests.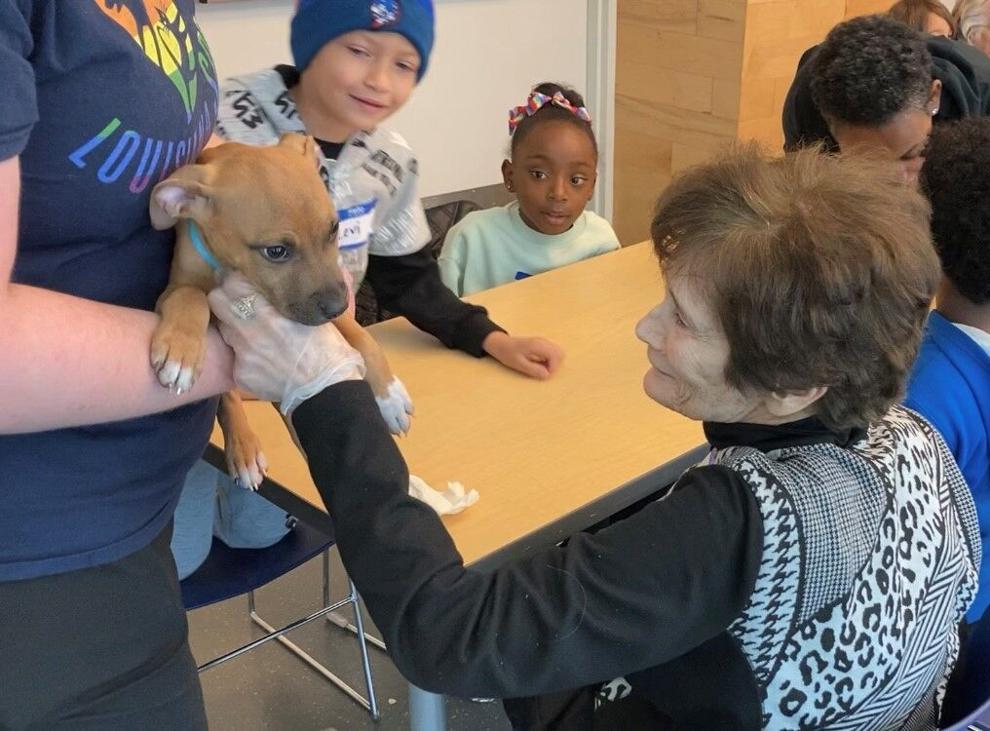 By the end of the day, hundreds of treats have been made for puppies.
In preparation for each visit, the children discussed the aging process, including dementia, with their teachers.
At each outing, seniors and children discuss the impact their service has had on the community.
Residents of Poydras Home are captivated and entertained by children and animals.
All participants recognize the positive impact that collaboration can have on animals in need as well as the participants themselves.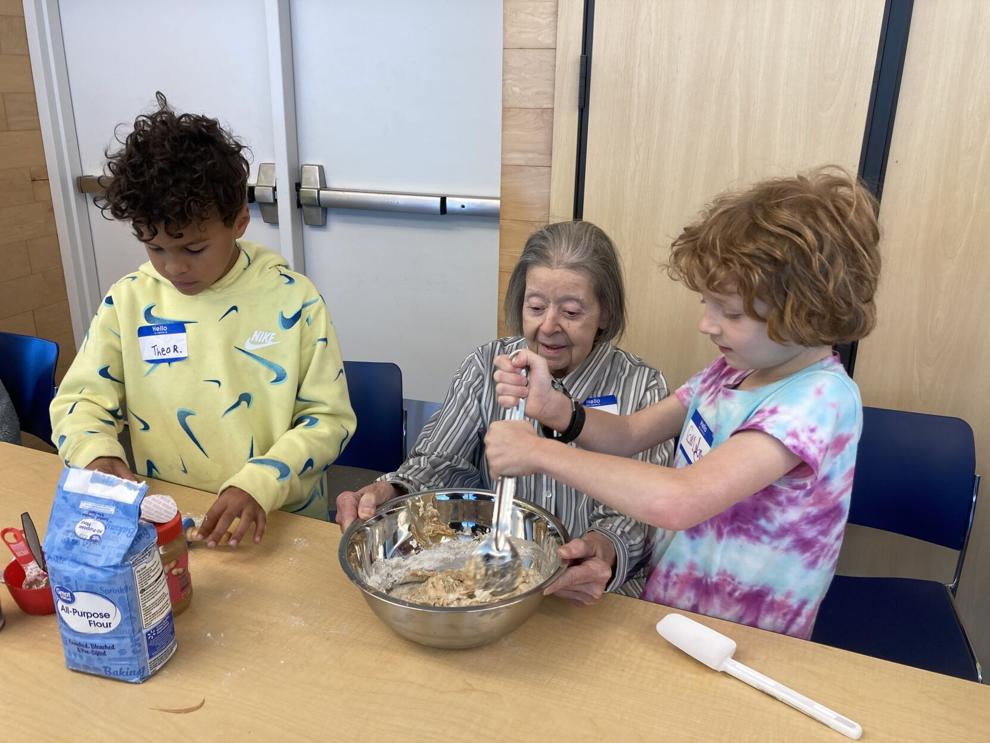 The year-long program was made possible through a grant to Poydras Home from the I'm Still Here Foundation, whose mission is to help people with dementia thrive through participation in their lives, families and communities. The foundation aims to provide a higher quality of life, reduce anxiety, apathy, agitation and aggression, and give meaning to people living with dementia.
Poydras Home hopes to expand the program in the coming years to provide opportunities for more schools to participate.
One family member had this to say about the project:
"Thank you so much for doing this. My sister Linda told me over and over again about Generation 2 Generation Baking with great enthusiasm. You know she's an animal lover, but her favorite part of the trip It was the kids. She found it so fulfilling and fun that she told me she wasn't sure if it actually happened. She said she wondered if she was dreaming."
For more information, visit www.imstillhere.org.
Next, the group will bake a homemade Dog Love King Cake for the pups in celebration of Mardi Gras.
event
February. 5: Join New Orleans Animal Rescue at Port Orleans Brewing Co., 4124 Tchoupitoulas St., and meet adoptable dogs at the PUP-er Bowl from noon to 3 p.m. ARNO will receive a percentage of sales during the event. For more information, email adopt@animalrescueneworld.org.
Traci D. Howerton is the Volunteer Coordinator for Animal Rescue Organization New Orleans (ARNO), a nonprofit, volunteer-based no-kill shelter. For more information on ARNO, visit www.animalrescueneworldleans.org.