Most people sing a song, make a wish, blow out a few candles on the cake and celebrate their birthday.
Not Russell.
As the family realized matriarch Catherine Roussel was turning 90 (January 15); her son Buddy Roussel was turning 60 (December 2); and his wife Karyn Roussel was turning 50 (January 3), it all happened within a year, and they thought big.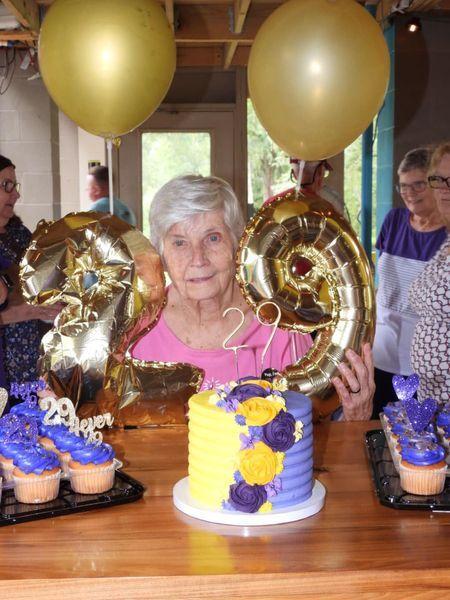 Buddy Roussel explains it this way: "So we wanted to celebrate the whole year. We called it 'The BigEAUX' for birthday zero. 'EAUX', of course, for its Cajun vibe. We started putting it on Facebook, And then wow, it's been so much fun that the people we've befriended are hanging on, waiting for the next adventure."
The family uses the word "adventure" very loosely. And of course, cruises and exotic travel. Taking a big family cruise to the Caribbean with more than 20 Roussels is certainly adventurous. However, family dinners, other gatherings and often work-related travel/vacation also count as "BigEAUX" events.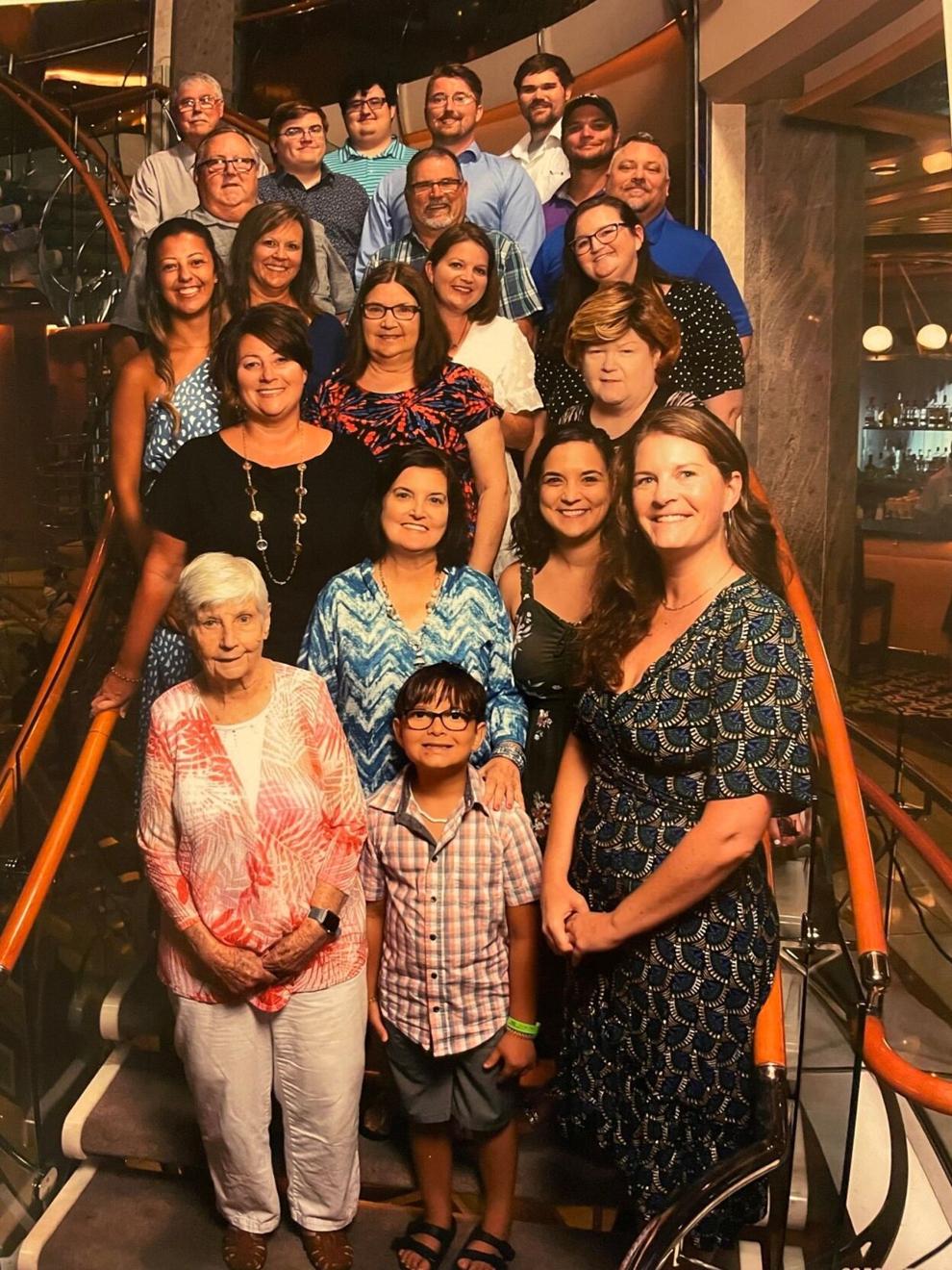 The extended family includes Catherine Roussel's five children, 20 grandchildren and 20 great-grandchildren. Buddy and Karyn Roussel also have eight descendants and four grandchildren.
Catherine Roussel, who lives in Denham Springs, took the family cruise and attended many local parties. She also accompanied her son on a business day trip to Natchez, Mississippi—one of the "BigEAUX."
"So it's not always great," Buddy Roussel said.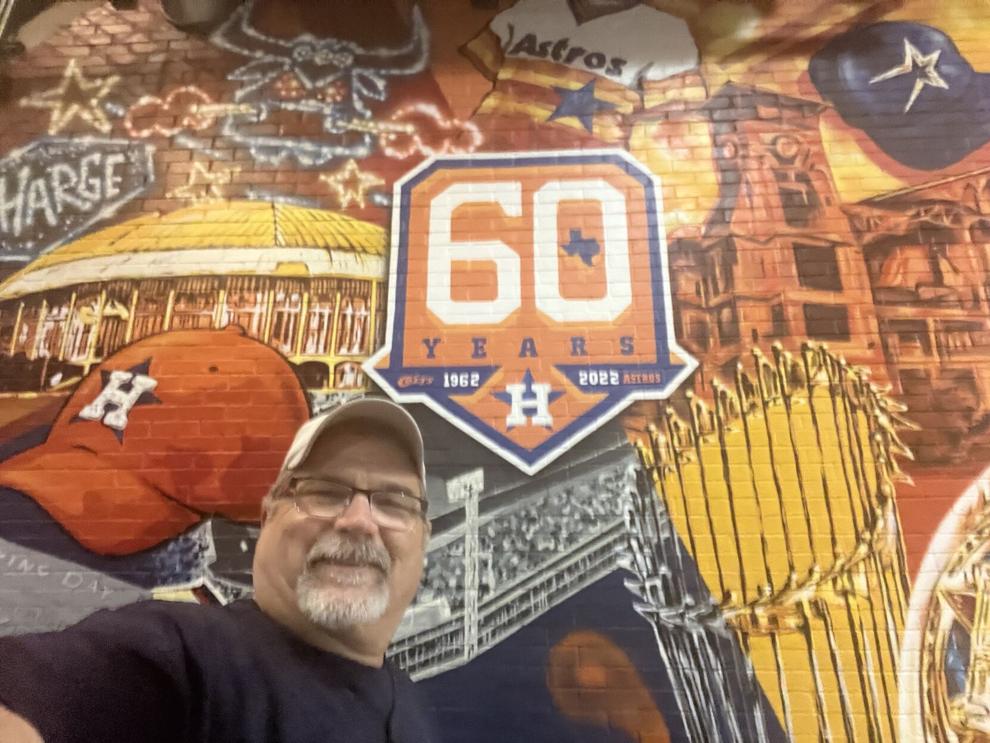 No one is better at illustrating this 365-day feat than he, the holder of the "BigEAUX" campaign running list. As of Tuesday, they were 92nd.
"It's a memory," his wife added.
Typically, the couple's trip to Houston earlier this week for a trade window business-related event turned into yet another "BigEAUX" experience. After wrapping up the H-Town project, they drove to San Antonio, Texas for another job. This was followed by their "throwing darts at the map" practice, followed by a trip to Fredericksburg for dinner and Lucenbach, Texas to pose with the new statue of Jerry Jeff Walker and Hondo Crouch .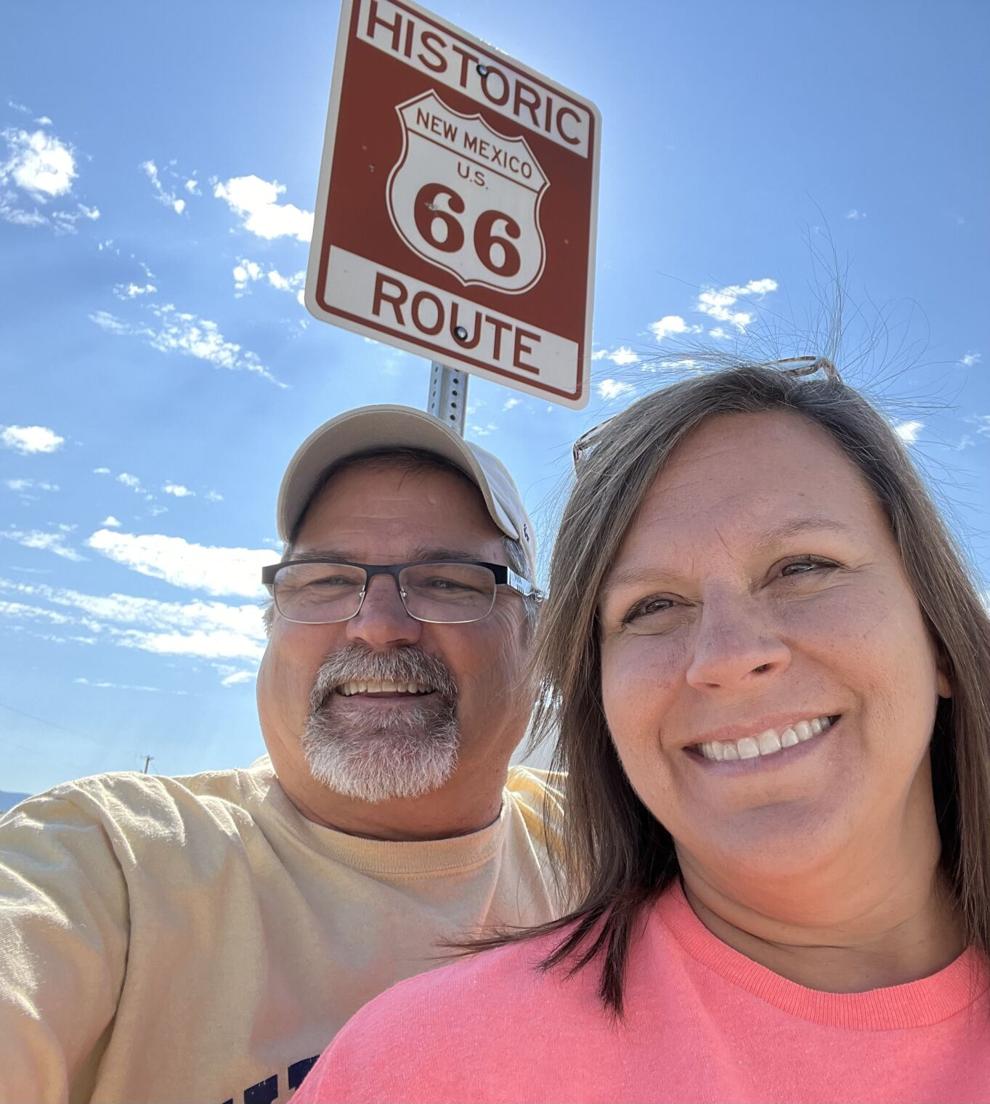 Flipping through the BigEAUX list, many of Roussels' adventures are planned around music cities or events. The couple are big fans of Jimmy Buffett, and they run Buddy's Backyard, a laid-back outdoor music venue, from their home on the Amite River in Baton Rouge. Informal tropical rock concerts are held regularly.
As a result, "Jimmy Buffett at the Jazz Fest" is No. 34 on the list, "Key West of Mind Exchange" is No. 82, and "Buffett's Return to the Alpine Valley" is No. 62. Also at No. 83, a milestone this year, Buddy's Backyard was named Chamber Concert Venue of the Year at the Trop Rock Music Society Awards in Key West, Florida.
"So it's a big deal, especially since their musical spot was built during the pandemic," Roussel said.
Roussel's events often include just the couple, or add their kids, grandkids and mom; some are solo trips with Buddy or Karyn Roussel and friends. It's a mixed bag – Mexico to Mardi Gras, Belize to Buckee's (they play five times a day!), Astros games to alligator sightings (estimated at 100).
For every experience, they take home at least one story.
Take the jazz festival, for example.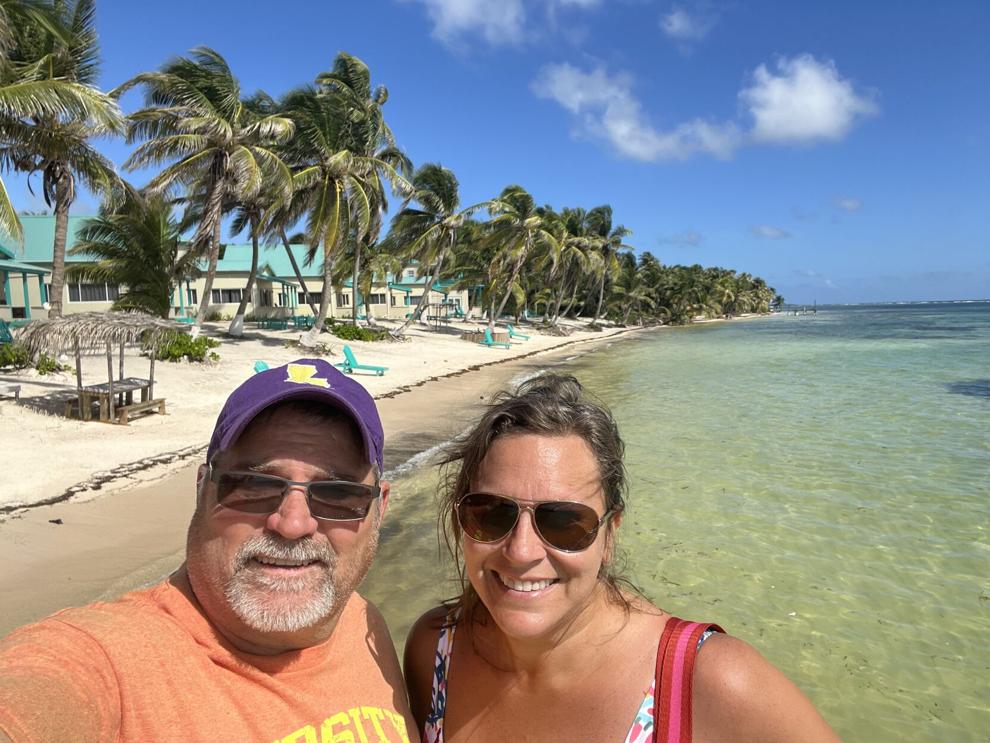 "So, there's 40,000 people there," Buddy Roussel began. "Karyn looked at the guy standing next to me and he had a koozie from our wedding 12 years ago. We got married in Key West. There were 20 people there and no one from here. This guy had a koozie from our wedding That koozie is crazy.
"We introduced ourselves, took pictures. His girlfriend was in Key West, I think we met her, gave her a koozie, she kinda ruined the wedding. But it's like taking a koozie from '12 All the days before, standing next to us. That was crazy."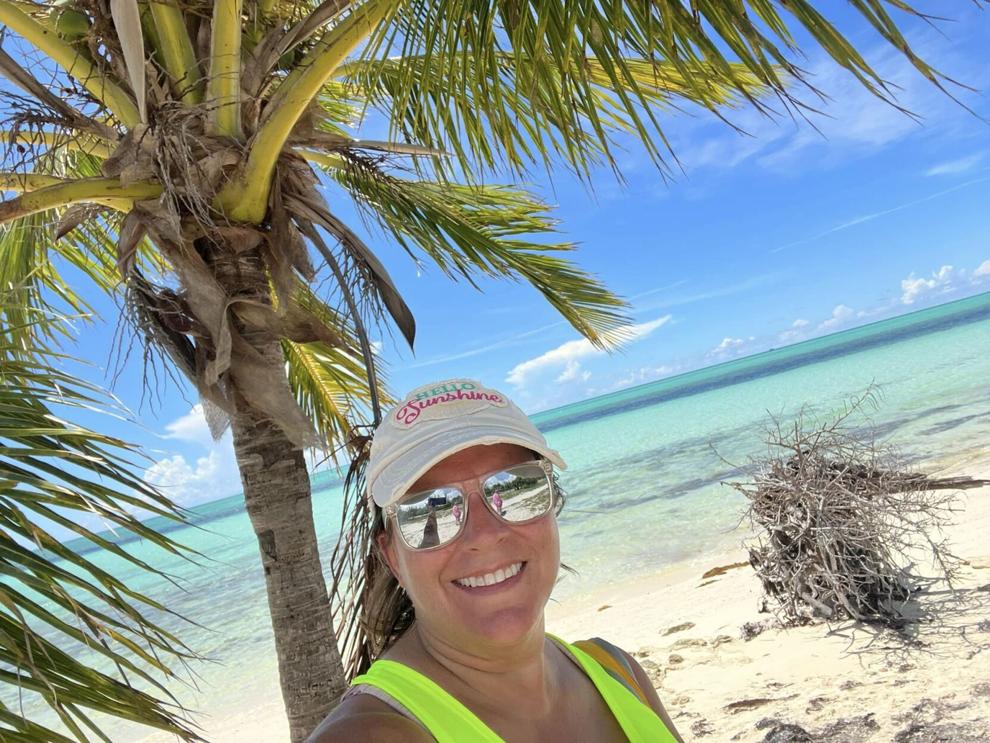 Even though Catherine Roussel's birthday falls in January, the family came together over Labor Day weekend for an early "Forever 29" party for the woman they affectionately know as MaMaw.
"January is so cold," explains Karyn Roussel. "We had a large group of, oh, almost 100 people there."
There's a magician, the family plays games, and it's a "BigEAUX" day for soon-to-be ninety-somethings.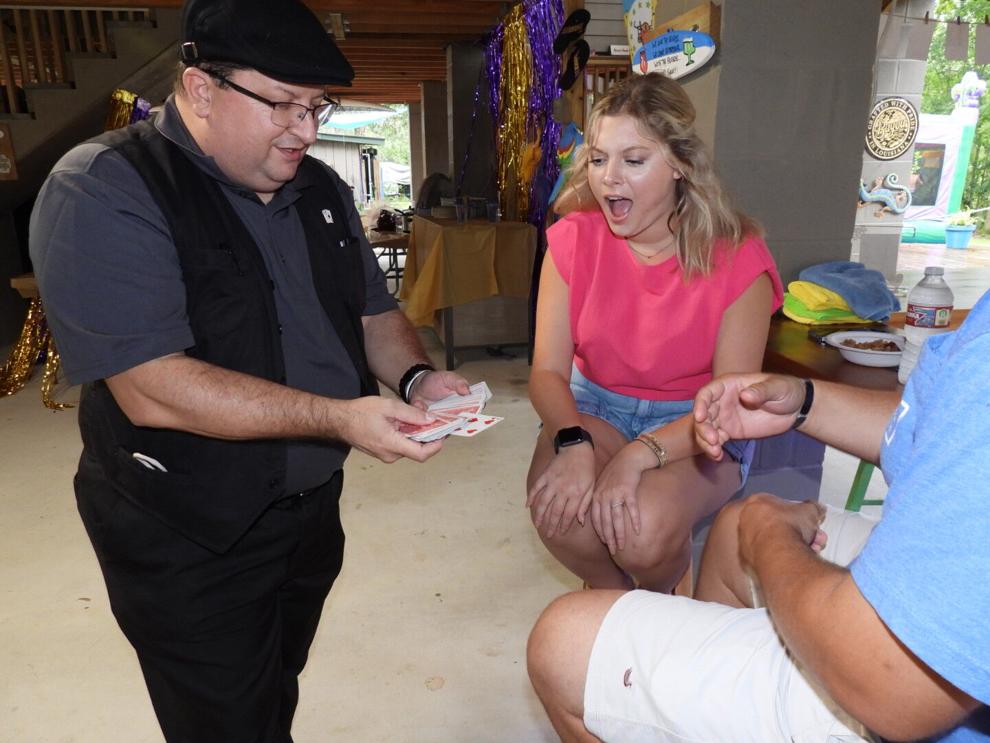 Catherine Roussel's official birthday is throwing a small party, and her favorite crawfish bisque will be on the menu.
The eldest, Roussel, still lives independently, still drives and, amazingly, is not on any medication.
her secret?
"I move on. That thing, he's gone," she said, chuckling and pointing to her front door. "I take care of him (her 9-year-old great-grandson Brantley Weaver) every day, before and after school."
"They were there for each other," Karyn Roussel said.
"It really made me think, you know, we might have another 'bigEAUX' in 10 years, when I'm 70, you're 60, and she's 100. Like, I can see that happening …she's as healthy as anyone I've ever seen at 90," her son said.
. .