Serena Williams has spoken publicly for the first time about actor Will Smith slapping comedian Chris Rock at the Oscars last year.
Smith plays the tennis legend's father in the biopic "King Richard," which Williams co-produced with her sisters.
In an interview with "CBS Mornings" Wednesday, host Gail King alluded to the incident, noting that "'King Richard' had that moment at the Oscars."
"How do you feel about that?" she asked Williams.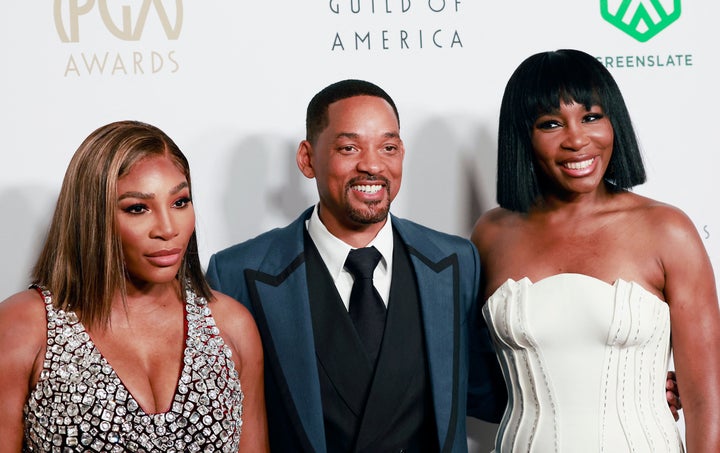 "I think it's an incredible movie, and I think it's kind of overshadowed by another incredible movie after Questlove," the 23-time Grand Slam winner replied, referring to the Oscars. The award-winning documentary "Summer of the Soul" was being presented when the row erupted.
"However, I also feel like I've been in a stressful position and I've made a lot of mistakes," she added. "And I'm the kind of guy who says—'I've been there.' I made a mistake. It's not the end of the world.'"
"We're all imperfect, we're all human, let's be kind to each other," she added, telling viewers that sentiment is "often forgotten."
At the 2022 ceremony, Rock joked onstage that Smith's wife, Jada Pinkett Smith, has been open about her alopecia, a condition that causes hair loss.
Upon hearing the joke, Smith yelled angrily at Locke, then walked up to the stage and slapped him across the face.
Four months later, the "Bad Boys" actor settled the altercation in a nearly six-minute video posted on his YouTube channel. He said he was "deeply remorseful" for his actions, which he called "unacceptable".
Smith was barred from attending the Academy Awards or any Oscar-related event or program for 10 years.