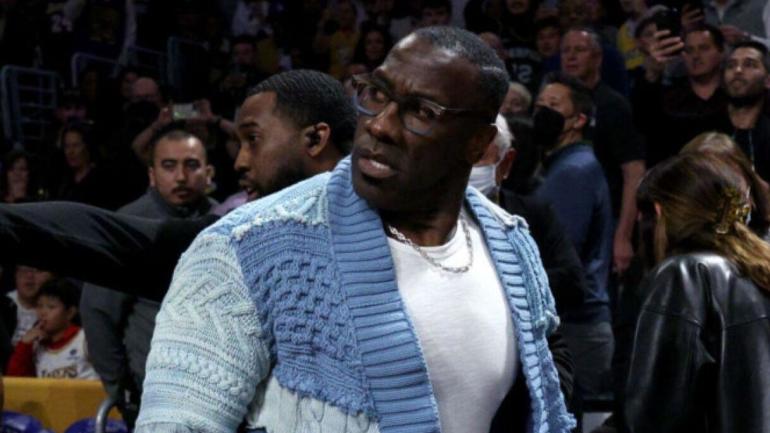 You never know what you're going to see at a Lakers game in Los Angeles. Celebrities on the sidelines are a regular presence, and they occasionally joke (friendly or not) with the players during games. It's usually in the spirit of competition, but sometimes things get out of hand.
That's exactly what happened after halftime of Friday's game between the Lakers and the Memphis Grizzlies at Crypto.com Arena, when Pro Football Hall of Famer Tight End and FOX Sports' Shannon Sharpe met multiple Grizzlies players. Members had a heated exchange.
The whole thing seemed to kick off when Memphis forward Dillon Brooks said something to Sharpe on his way to the locker room. Sharp couldn't take it anymore, and motioned for Brooks to come and find him. Grizzlies center Steven Adams then walked toward Sharpe, and a group of players and security began to form. Eventually, Timorant, the father of Grizzlies point guard Ja Morant, joined in, and Sharpe turned his attention to him as the two parted ways.
According to ESPN's Mark Jackson, Tee Morant said his "blood pressure didn't go up a bit — except for the love and respect for Shannon Sharpe."
"They don't want the smoke," Sharpe told ESPN's Dave McMenamin at halftime. "They do all the talking and playing, and I'm not that kind of game. It started with Dillon Brooks. I said he was too young to guard LeBron. He said, 'F—' me. I said 'F—' you're back. He started coming to me and I said, 'You don't want these questions. Then Ja popped up and spoke. He definitely doesn't want these questions. Then Dad came along and he obviously didn't want any problems. But I want whatever they have. Don't let these fools fool you now. "
Cooler heads seemed to prevail when Sharpe took his seat in the second half, but he certainly helped L.A. have a night to remember. Later, Sharpe and Timorante were seen embracing at the end of the third quarter.