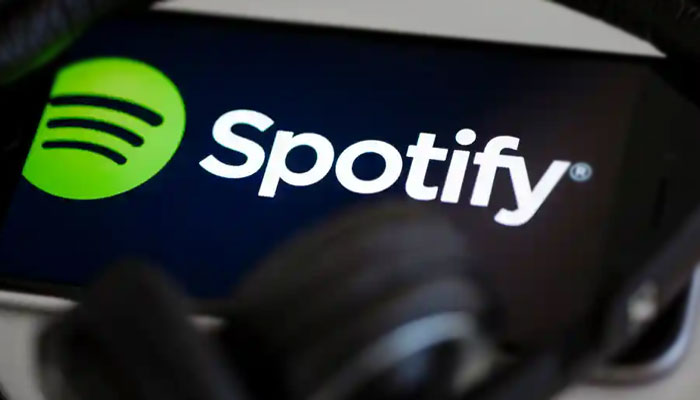 STOCKHOLM: Music streaming giant Spotify on Tuesday reported a total of 205 million paid subscribers by the end of 2022, beating expectations, but its losses deepened.
The Swedish company, which announced last week that it would cut nearly 6% of its workforce to reduce costs, is posting a net loss of 430 million euros ($465 million) this year, compared with a loss of 34 million euros in 2021.
Analysts had expected a loss of 441 million euros, according to Factset.
Shares in Stockholm-based but New York-listed Spotify were up 5 percent in pre-market trading around 1230 GMT.
Full-year revenue was also slightly higher than expected, reaching 11.7 billion euros, up 21% year-on-year.
The number of paying subscribers rose 14% to 205 million, beating analysts' expectations of 202 million, which the group attributed to strong growth across all regions, particularly Latin America.
This is the first time Spotify has surpassed 200 million paid subscribers.
Spotify founder and CEO Daniel Ek said the company has "achieved tremendous platform growth."
"Despite a challenging year, we finish 2022 on a strong note," Eck tweeted.
Among other things, the company said it benefited from promotions, a strong holiday season and strong growth in Gen Z users.
Spotify said total monthly users (including subscribers using the free tier) totaled 489 million at the end of the year and should hit the 500 million mark in 2023.
Since its launch, the platform has only occasionally posted quarterly profits.
It has regularly posted annual losses despite strong subscriber growth and a lead over rivals such as Apple Music and Amazon Music.
Ek announced last week that the group would cut about 600 of its roughly 10,000 jobs, following similar moves by other tech industry giants.
Spotify has also invested more than 1 billion euros in podcasting in recent years, but analysts say the company has yet to prove that the investments are bearing fruit.
Its foray into podcasting has also sparked controversy, with US star Joe Rogan accused of spreading misinformation on his show.
Doubts about the platform are also reflected in Spotify's stock price, which has fallen by nearly two-thirds over the past two years. (AFP)