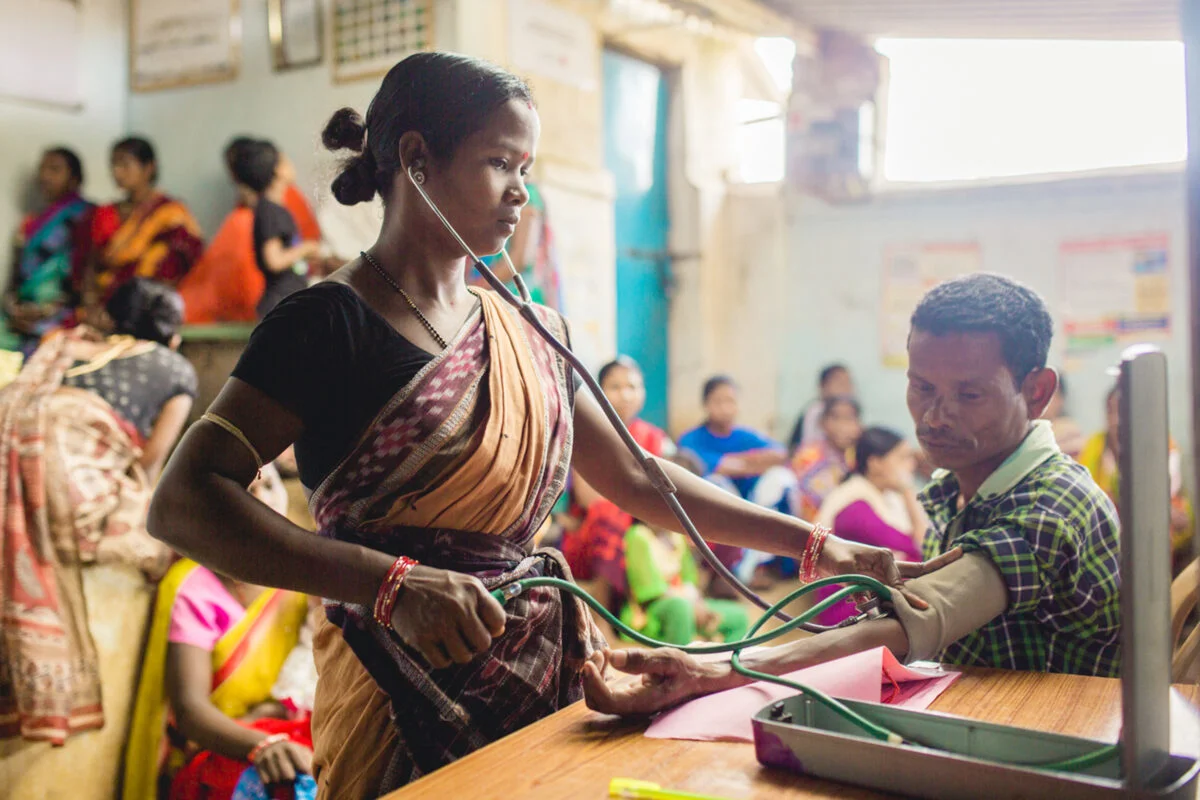 Increased investment in technology and the health workforce will boost inclusive economic growth in the country. Technology can play an important role in human resources and significantly change the healthcare system in India.
The global population is projected to exceed 8.5 billion by 2030 and 9.7 billion by 2050. Moreover, the growing aging population is driving the demand for medical services, which in turn leads to a shortage of healthcare professionals. The healthcare industry in India and globally is currently undergoing a sea change.we talked Mr. Anurag Dhingra, co-founder of Medisage To understand the gap in India's existing healthcare facilities and how the gap in demand and supply is magnified, here's what he had to say.
Learn a lesson
In a recent report, the World Health Organization (WHO) revealed that European countries are experiencing widespread labor shortages in their healthcare sectors. Staff shortages, inadequate recruitment and retention, and limited access to professional development opportunities are wreaking havoc on the system. The shortage of nurses and paramedics was severely impacted by the death toll of frontline workers in the early days of the pandemic. Things are compounded by a lack of data and analytics skills, poor management and strategic planning, and underinvestment in upskilling employees. If these issues are not properly addressed in the future, they can lead to poor health, delayed treatment and even unexpected death.
In the post-pandemic world, new diseases continue to emerge, forcing people to find ways to deal with them. For example, the number of young people experiencing cardiac arrest has increased over the past few years. Additionally, doctor visits by people over 45 have increased significantly over the past decade.
staff shortage
A supply-demand gap in healthcare persists due to inadequate government infrastructure initiatives. Reasons include erratic demand, cost recovery and lack of qualified human resources. But the bigger issue is recruiting, retaining and motivating health workers to improve the efficiency of the healthcare system. Retention of healthcare workers in the country is hampered by a combination of factors including inadequate wages, unsafe working conditions, and lack of incentives.
The healthcare industry is one of the most important industries in the country in terms of job creation and income generation. It has grown at a compound annual growth rate of 22% since 2016 and has more than 4.5 million employees. The industry has the capacity to create nearly 500,000 new jobs each year. By contrast, physicians are declining as a percentage of the workforce.
The main problem is the lack of skilled doctors, nurses and paramedics. During the 2020 pandemic, this feeling of shortage has been heightened. Small towns have low demand and poor ability to pay, pushing the burden to cities. The healthcare industry has a high turnover rate, with 40% to 50% of employees leaving each year. There is a clear need to provide greater flexibility, and a technology-enabled platform can provide the best solution to these challenges. Now is the time to act.
Upskilling through technology
India's healthcare market is likely to reach $372 billion by the end of 2022, thanks to rising incomes, increased health awareness, reduction in lifestyle diseases, and increased access to insurance. The immediate priority is to increase the number of nurses in the health sector and hire trained staff. Currently, the skill set is centered on physicians with very few nurses. Efforts should be made to increase the supply and retention of nurses. Greater attention should be paid to shifting tasks and their impact on patient care and well-being. To compensate for shortfalls in human resources in public sector units, especially at the grassroots level, the recruitment process should be simplified by hiring workers through contracts or flexible terms of employment.
Covid-19 has highlighted how emerging technologies can be used more effectively to improve care delivery, facilitate fast and effective communication, and improve access to treatment through eHealth and mHealth interventions. From this perspective, investments in technology and workforce training are important. A thorough review of real-time registered healthcare worker data, including regular updates, is now critical. This will help in making quick decisions and planning for the future of the workforce. It will also ensure that the quality of registered professionals remains high.
Total Wellness is now just one click away.
follow us