Elsewhere in entertainment, events and the arts:
theater: corner shop comedy
The only thing Mr. King's corner grocer doesn't sell is his family estate, but the big-ticket items that move in represent a formidable challenge. "Golden Convenience" Supplied by Instagram Choi. Fayetteville specialist TheaterSquared begins production of the Korean-Canadian comedy on Wednesday, and runs Tuesday through Friday at 7:30 pm, Saturday at 2 and 7:30 pm, and Sunday at 2 pm through February 19 at its West Theater 477 W. Spring St., Fayetteville. Tickets are $20-54. Call (479) 777-7477 or visit theater2.org.
3 – Music season
Arkansas Public Theater There will be three musicals in season 38 in 2024. Artistic director Ed McClure explained that the curtailed season will feature "amazing upgrades and improvements" to the company's Victory Theater at 116 Second Street in Rogers.
The season opens February 16-18 and 22-25, 2024 with "Into the Woods" (music and lyrics by Stephen Sondheim, book by James Lapin). Auditions will be held on December 11-12, 2023.
Another shows:
◼️ "Rent" (Book, Music and Lyrics by Jonathan Larson), April 12-14 and 18-21, 2024, Auditions February 19-20, 2024.
◼️ "Kinky Boots" (music and lyrics by Cyndi Lauper, book by Harvey Fierstein, adapted from the film of the same name, screenplay by Geoff Deane and Tim Firth), June 21-23 and 27-30, 2024, including auditions April 15-16, 2024.
Call (479) 631-8988 or visit arkansaspublictheatre.org.
pine bluff season
Southeast Arkansas Arts and Sciences Center701 S. Main St., Pine Bluff will offer seven theater productions during the 2023 season, starting with Henry Lewis, Jonathan Sayer and Henry Shields at the center's 232-seat Catherine M. Bellamy Feb. 16-19 theater.
The rest of the lineup:
◼️ March 10-12 and 17-19: Robert Harling's "Steel Magnolia," Block 65 Adam B. Robinson Jr. Black Box at ART WORKS, 627 South Pine Bluff Street theater.
◼️ April 20-23: Joseph Robinette's Charlotte's Web, adapted from the children's classic by EB White at the Bellamy Theatre.
◼️ June 16-18 & 23-25: Music, lyrics and book "The Last Five Years" by Jason Robert Brown at Black Box Theater.
◼️ July 21-23 & July 28-30: Jukebox Musical "Rock of Ages" by Chris D'Arienzo, Ethan Popp adapts and arranges '80s hits including "We Built this City", https://news. google.com/__i/rss/rd/articles/… "I Wanna Rock" and "Don't Stop Believing", Bellamy Theatre.
◼️ September 15-17 & 22-24: Joe DiPietro's "Over the River and Through the Woods," Black Box Theatre.
◼️ Dec. 15-17, "Razzle Dazzle," the center's bi-annual fundraiser, Bellamy Theatre.
For more information, call (870) 536-3375, email lcollins@asc701.org or visit asc701.org/2023-season; to register for auditions, visit asc701.org/auditions.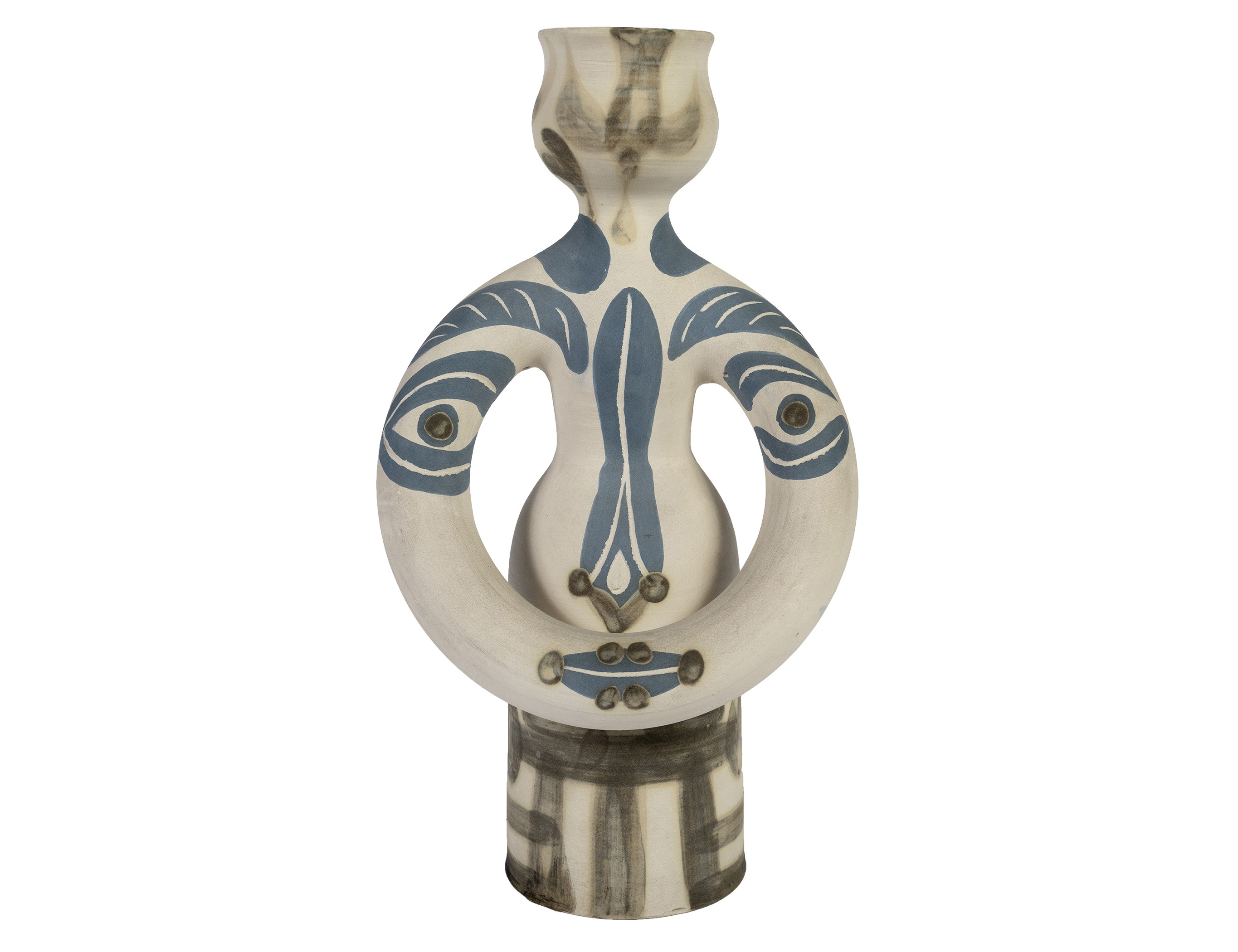 A Madura vase is part of "Picasso: Ceramics from the Rosenbaum Collection 25th Anniversary Edition," which opened today at the Fort Smith Regional Museum of Art. (Democrat Gazette special issue) Art: Picasso in Fort Smith
Fort Smith Regional Art Museum1601 Rogers Ave., Fort Smith will celebrate its 75th anniversary throughout 2023 with three exhibits today:
◼️ "Pablo Picasso: 25 Years of Ceramics from the Rosenbaum Collection", Picasso collaborated with George and Suzanne Ramie and artisans at the Madoura pottery workshop in Vallauris, southern France, between 1947 and 1971 to create 46 whimsical ceramic works, which run until April 23.
◼️ "From Art Center to Museum: The Past 75 Years," Journey through a timeline of organizational milestones and a 15-foot collage of more than 300 photographs of people and events dating back to 1948, a citizen-led effort to provide the public with art exhibits and classes.
◼️ "75 Years: The RAM Permanent Collection," Also through April 9, it highlights more than 500 items from the museum's permanent collection.
The museum will offer guided tours of the exhibitions, and various art classes will highlight the exhibitions and museum history. The museum is open Tuesday to Saturday, 11am to 6pm. Free admission. Call (479) 784-2787 or visit fsram.org.
ETC. : Potluck and Poison Ivy
Poet and Producer Paula Martin "Headlines" Potluck and Poison Ivy, Thursdays at 6 p.m. at The Joint, 301 Main Street, North Little Rock. The musical guests are The Salty Dogs. Tickets are $35, including lunch. Visit potluckandpoisonivy.org/buy-tickets.
Pine Bluff native Martin created and produced the internationally syndicated radio show Tales of the South. She has published poetry, short stories and creative essays in anthologies, anthologies, literary magazines and periodicals, winning national and international awards. She has also published two novels and four books of poetry.