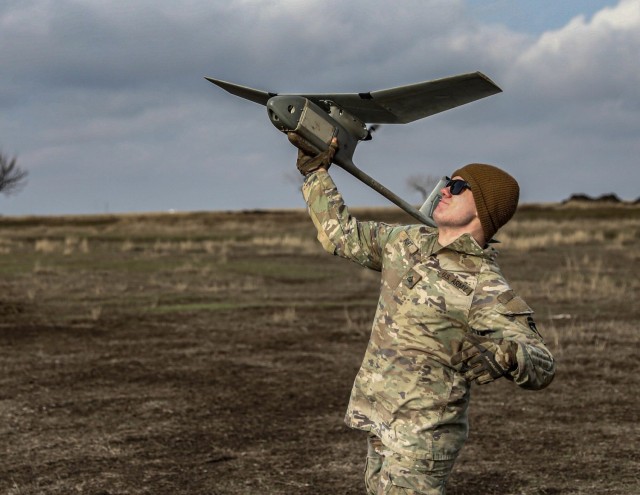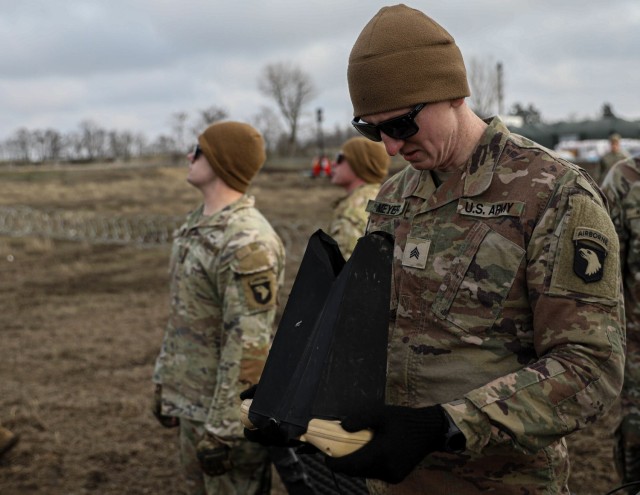 Smardan, Romania – U.S. Army soldiers assigned to the 1st Battalion, 2nd Brigade Combat Team, 26th Infantry Regiment, 101st Airborne Division (Air Assault) improve their skills on the newly updated UAV RQ-11B or Raven. Skills January 16, 2023, Smardan, Romania.
"We came to Romania to secure, deter and strengthen our NATO allies," Pfc said. Henry Krebs Parker, Scout (Air Assault) with the 1-26 Infantry Battalion, 2nd Brigade Combat Team, 101st Airborne Division.
With recent upgrades to the RQ-11B Raven small unmanned aerial vehicle system, known as the Raven, Krebs believes the task has become easier.
"Raven is a small drone, and it's a drone that does a lot of different things," Krebs said. "It can fly up to 10 kilometers, allowing you to take photos and even videos."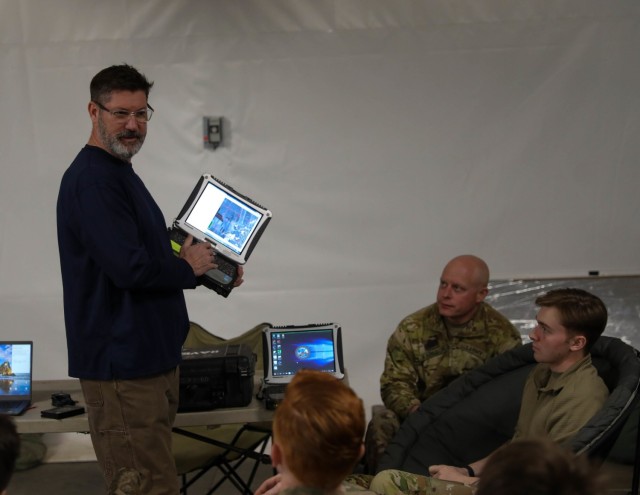 The Raven system is the most widely deployed unmanned aerial vehicle system in the world, ideally suited for low-altitude intelligence, surveillance and reconnaissance missions that rely on rapid deployment and precision maneuverability.
Even after receiving a high degree of training on this equipment, soldiers continue to deepen their knowledge with the help of the manufacturers themselves. A representative from the manufacturer was sent to further educate soldiers on the recent upgrades to the Raven.
"One of the civilian contractors from AeroVironment, the manufacturer of Raven, is here to help us learn more about its capabilities and show us how to use it more effectively, and what capabilities it has," Krebs said. "Upgrading our technology will allow us to be more agile in the coming conflict."
Technology is always changing. It is important for the Army to keep up with these changes.
Lightweight and easy to operate, the Raven can be carried in a backpack and can be manually launched for day and night observation. The Raven has an optional stabilized gimbaled payload and provides real-time color and infrared imagery to ground control and remote observation stations.
"Right now we're practicing using the gimbaled payload," Sgt. David Meyer, scout for 1-26 Infantry Battalion, 2nd Brigade Combat Team, 101st Airborne Division (Air Assault). "We're working on an upcoming live fire where we'll be using Raven to identify and pull grids to call fire on mechanized targets."
Thanks to its advanced avionics, the Raven can be operated manually or programmed for autonomous navigation.
"For my unit, especially as a scout unit, what we're doing is we're going to use crows to scout forward positions so we can reduce the risk to soldiers," Meyer said. "I don't have to maneuver my team across the open field."
The purpose of the Raven is to be used for reconnaissance missions, call-to-fire missions and to augment soldier capabilities – reducing risk to soldiers, reducing U.S. casualties and increasing the success of various missions.