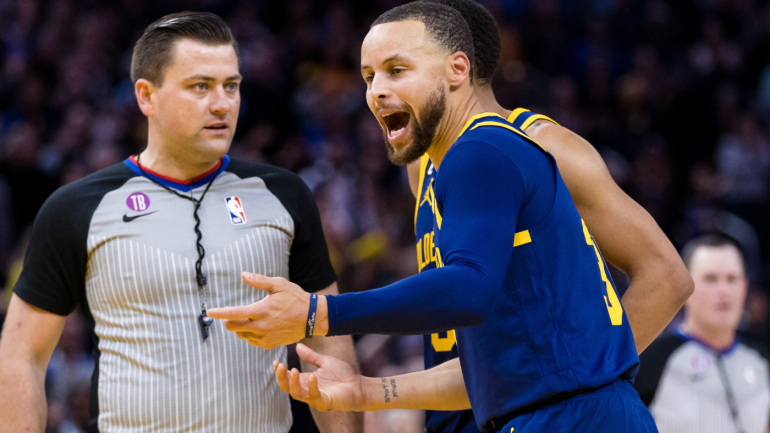 satisfy
NBA Announce Golden State Warriors guard Stephen Curry was fined $25,000 for throwing his mouthpiece into the stands during Wednesday night's game against the Memphis Grizzlies. Curry was ejected for his behavior with 74 seconds left in a close game, but he threw the mouthpiece because of an unproductive offensive possession his team had ended seconds earlier.
With the Warriors leading by two with 1:23 left in the fourth quarter, Klay Thompson missed a mid-range jumper that would have doubled the Warriors' lead. Donte DiVincenzo grabs an offensive rebound and throws a quick pass to Jordan Poole, and things get out of hand.
With Curry's pass, Poole quickly made a three-pointer. He missed it. Curry was clearly disappointed with Poole, angrily throwing his mouthpiece into the stands. This led officials to immediately eject him from the game.
Take a look:
The ejection was the third of Curry's career, and the other two were memorable for similar reasons. Both involve Curry throwing his mouthpiece. One of those was against the Cleveland Cavaliers in the 2016 NBA Finals. Coincidentally, another team met the same Grizzlies in 2017.
"He knew he couldn't make that mistake again," head coach Steve Kerr said after the game.
Fortunately for the Warriors, Curry's absence didn't cost them the game. Although the Grizzlies tied the game twice, the Warriors relied on Poole's thrilling layup from an inbounds pass with the last second remaining.
Poole expressed displeasure with the decision to eject Curry after the game. "He was sent off in the last three minutes of the game for no reason," he said on ESPN broadcast. "He's one of the greatest players of all time." Regardless of the outcome, officials will face a fair amount of scrutiny for their decision to oust Curry. In a nationally televised game between two Western Conference rivals, fans want a star like Curry to be on the court, not ejected for a brief display of emotion.