Henry McKenna
AFC East Reporter
Hard Rock Stadium may not feel like a safe place for the next few weeks. After the Miami Dolphins wrap up their season — the team has lost six of its final seven games, including Sunday's wild-card loss to the Buffalo Bills — ownership may consider making changes.
Who goes and who stays?
It's not easy to blame, is it? This is actually quite complicated.
General manager Chris Grier, coach Mike McDaniel and QB Tua Tagovailoa are reportedly safe. Currently. More on that later. But first, let's dig into the candidates most likely to move on.
The easy scapegoat once looked like defensive coordinator Josh Boyer, whose teams have been shredded by good offenses so often this season. But his defense is really the only reason the Dolphins are competitive with the Bills on Sunday. If it weren't for two interceptions and a tackle to score a strip sack, Miami would have lost the game in blowout fashion.
It will be interesting to see how playoff performance offsets some of the roughness of the season — and — to be fair — Boyer manages an unusually shallow and injury-plagued defensive depth chart. Considering GM Greer allocates the team's draft dollars and financial dollars to the offense, it's not simply his fault.
That's where Miami took Tagovailoa with the fourth overall pick in 2020 and Jaylen Waddle with the sixth overall pick in 2021. That's where the Dolphins gave up a huge asset for receiver Tyreek Hill. Left tackle Terron Armstead's deal isn't cheap either: $75 million over five years.
So Coach McDaniel must have felt some pressure.
He got a lot of praise as the team started 8-3. He probably deserves most of the blame for the team's late-game meltdown, especially when you factor in the coaching blunders in a playoff loss. Specifically, McDaniel mishandled his second-half timeout situation, which burned after struggling to get his game call to third-line quarterback Skylar Thompson in time. McDaniel didn't find the root cause of those delayed playback and unnecessary timeouts — but he did acknowledge some issues.
"There were definitely moments when things went in a different direction, and I'm sure the game was a little bit later than I'd like, at least once or twice," McDaniel said after the game on Sunday.
Whatever the problem, it was clearly there, and when Miami committed a late-game penalty in what was essentially a game-determining fourth-down sequence, it took the lead on the team's final hit. When it mattered most, the Dolphins didn't have timeouts to keep the game clock from expiring. They conceded a penalty at 4 and 1, then came back to 4 and 6, they didn't convert. game over.
McDaniel said after the game that the Dolphins thought they had converted the third and were ready to play the first. When they realized they still needed a yard, they couldn't play fast enough — in part because they weren't ready for the game call. (And some coaches prepared ahead of time for a fourth-down situation in case they didn't convert a third-down. Clearly, McDaniel wasn't one step ahead of the game.)
It's hard to know exactly where the process broke down. But obviously, the coaching staff didn't do a good enough job. If rookie and sixth-round pick Thompson has any hope of beating the mighty Bills, the coaches need to be at the top of the game.
These bugs appear to be fixable. McDaniel is available for in-game management. Or, he can hire someone to handle it for him so he can get closer to the most important tasks.
The real question is whether he can get the offense back. Can McDaniel go back and make the most of Waddle and Hill, who combined for 113 receiving yards in the final game? Early in the season, we're used to seeing them each run that many yards.
Could Dolphins owners Stephen Ross and Greer consider a candidate like Sean Payton? Or another well-known coach with a successful resume? I think this is unlikely. But when a season ends this way — with so many questions from top to bottom — it's easy to get dizzy and the mind to consider what-ifs: Would Payton be better than McDaniel? But if the season reversed and the Dolphins lost six of their first seven games into the playoffs, would they consider firing McDaniel? No.
This is McDaniel's first season. He showed enough commitment to stick with it.
So, that brings us to the next team member who could be at fault: the quarterback. Tua Tagovailoa should not be blamed for his concussion condition. But the end-of-season skid? Well, he's a big part of it. Defenders do everything they can to undercut Tua's strengths: quick decision-making and throwing anticipation. With teams like the Chargers and 49ers taking those tools away, the Dolphins don't seem to know how to get Tua comfortable again.
There should be some doubts about McDaniel's ability to jump-start the offense quickly. Maybe the Dolphins were good in 11 games, but it's hard to figure out whether the offense is because of Tua or McDaniel — or both. Obviously, without Tua the offense went backwards. But his late-season turnovers are indefensible.
Still, McDaniel continued to defend his quarterback.
"We all think he's the leader of the team, when it suits him to lead the team. [in a return from his concussions], I'm going to take that opportunity," McDaniel said Sunday. "He's a great player and there's only improvement ahead of him. … Yes, it's been a challenging time for him. Yes, his health is the most important thing, but I'd be a fool not to hug him when he's healthy and ready to go. We're all going to be excited about it. "
Still, the quarterback market could boom this offseason. We don't know for sure, but Tom Brady, Aaron Rodgers, Lamar Jackson and Jimmy Garoppolo could play. Derek Carr is very available. The Dolphins will have options. It's just a matter of how aggressively they want to pursue alternatives — and possibly risk their relationship with Tagovailoa, who has been a good sport for teams chasing other quarterbacks in the past. But that goodwill may fade after Tua has given Miami so much this season.
It's easy to imagine the Dolphins missing out on a quarterback opportunity in the market. Suppose Brady goes to Vegas, Rodgers stays in Green Bay, and Garoppolo goes to the Jets. And what about Lamar? Maybe this is the answer. Maybe the Dolphins are trying to trade him in the dark? They should, in my opinion. If it doesn't work out, they pray they can work with Tua.
The final key to the equation is Greer. He basically brings together every element of this roster. Therefore, he should be responsible for more work, especially in terms of player composition. From my perspective, the biggest complaint is that he doesn't build deep enough defensive backs. But he's responded by building a defensive line with Jalan Phillips, Bradley Chubb and others, which should alleviate some secondary concerns.
Of course, we saw how the DL affected Josh Allen in the wild card game, and Miami sacked him seven times. For example, Chubb got a huge sack at a perfect moment late in the game. This gives the offense another possession.
Given that I don't think the team should fire McDaniel, I don't think Grier should go either. Greer isn't the best general manager in the NFL, but he provides the tools to help his coaches develop a vision of success.
So we've gone over the entire cast of the Dolphins' most important members. And — if you're anything like me — you can see why the Dolphins probably won't make the change. This is a team that is still growing and rebuilding. If Miami makes major changes to its staff, it's more likely to take the team backwards than push it forward.
It's going to be an uncertain offseason, as it's easy to lose faith in the makeup of this Miami squad. But maybe with a healthy and improving Tua and a developing McDaniel (yes, maybe a new defensive coordinator), the Dolphins will be a bigger threat to the Bills in 2023.
Before joining FOX Sports as a reporter for the AFC East, Henry McKenna spent seven years covering the Patriots for USA TODAY Sports Media Group and Boston Globe Media. Follow him on Twitter @McKennAnalysis.
Headlines from FOX Sports:
follow
Follow your favorites to personalize your FOX Sports experience
---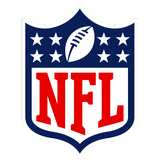 Get more from the NFL Follow your favorites for info on games, news and more
---
---