Late in a political year of little rein in chaos, the government has released – with little fanfare – the latest details of its new voter ID law. Gone are the days when you could walk into a polling place, provide your name and address, and receive a ballot. Beginning in May, everyone who intends to vote in person must prove who they say they are with one of a limited range of acceptable IDs.
political correspondent for the guardian peter walker Tell Noosin Iqbal This delivers on the promises made in the previous Conservative manifesto, but offers little explanation as to why it was necessary. While Northern Ireland already has this requirement, voter impersonation fraud is almost undetectable in other parts of the UK. This has led the opposition to accuse the government of a cynical, American-style "voter suppression" tactic: the young and marginalized (who are least likely to support the Tories) will be most likely to fight the new rules.
Local elections in May loom as the government campaigns on the changes. Will the message go through? Or will we see hordes of would-be voters leave the polls, causing the results to be called into question?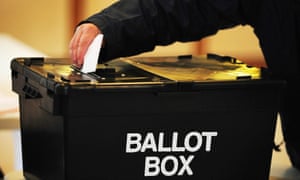 Support the Guardian
The Guardian is editorially independent. We want to keep our journalism open and accessible to all. But we increasingly need our readers to fund our work.
Support the Guardian